Puerto Rico braces for hurricane as Gonzalo hits Antigua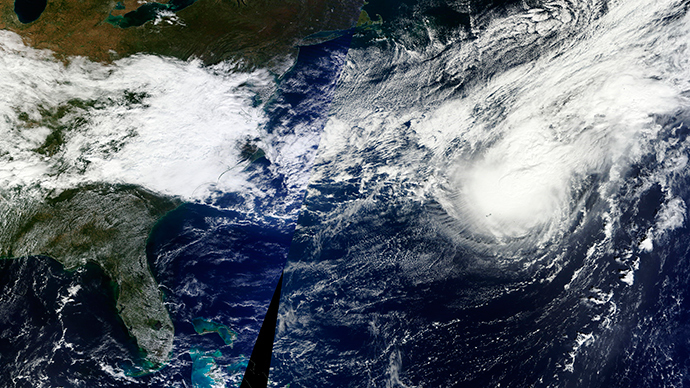 ​Tropical Storm Gonzalo is making its way through the eastern Caribbean, spinning through Antigua on its way toward Puerto Rico and the US and British Virgin Islands. Authorities say Gonzalo could potentially form into a Category 1 hurricane.
Antigua is expected to receive heavy rain and winds for several hours, according to AP's latest report. Many Antiguans have reported that homes have been stripped of roofing and downed trees have blocked roads throughout the island.
No reports of injuries or deaths from the storm have been reported, though, according to Sherrod James, deputy director of Antigua's National Office of Disaster Services.
Gonzalo's maximum wind speed hit 65 mph (100 kph) as of late Monday morning EDT, when the storm's center was about 10 miles (15 km) from Antigua.
"It is strengthening very slowly," said Scott Stripling, a meteorologist with the US National Hurricane Center. "It's not out of the question that we could see it become a hurricane later this evening or tonight."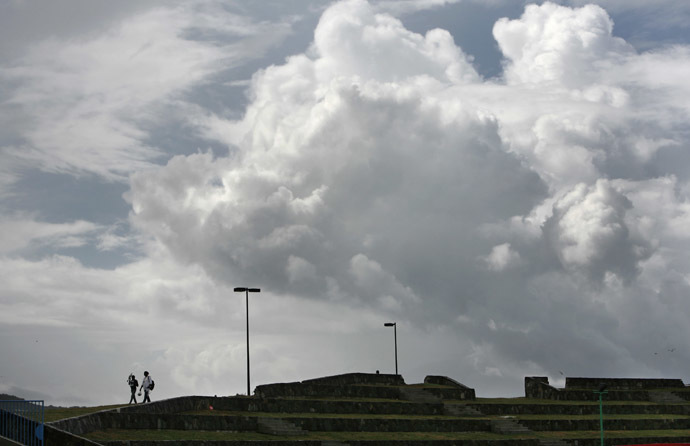 Stripling added that the storm is projected to pass to the northwest over the Virgin Islands and parts of Puerto Rico, particularly the islands of Vieques and Culebra. A hurricane watch has been issued in these areas, accordingto the National Hurricane Center.
To be classified as a Category 1 hurricane, a tropical storm must reach maximum sustained winds of 74 to 95 mph (119 to 153 kph). Though Category 1 storms can result in property damage and loss of life, it is the least intense of hurricane classifications.
Meanwhile, widespread power outages have led to government-mandated closures of schools and businesses throughout Antigua. The Antiguan government has opened four emergency shelters, AP reported.
"Based on recent updates, we are asking persons to stay within their homes and those persons who need to move from vulnerable areas to seek first to move with family and friends or if absolutely necessary to move to the shelters," Minister of Social Transformation Samantha Marshall told AP.
Gonzalo is expected to head north into the Atlantic Ocean, away from mainland US, after leaving Puerto Rico.
You can share this story on social media: