International effort raises $5.4 billion for Gaza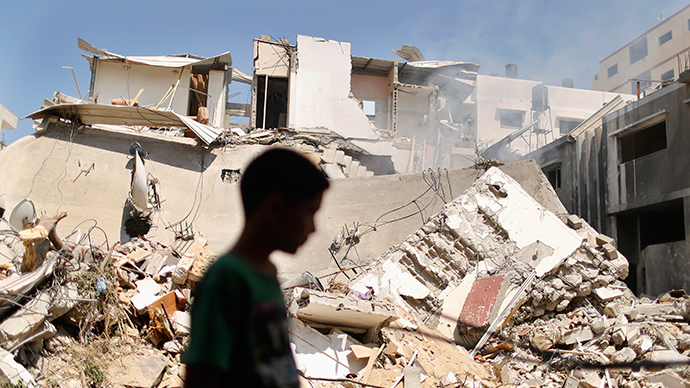 The combined efforts of the US, EU, Turkey, Qatar, Germany and Kuwait have raised some $5.4 billion worth of assistance to Palestinians in relief efforts to rebuild the Gaza Strip following a 50-day military conflict between Israel and Hamas.
The donor conference gathered some $5.4 billion for Gaza, according to an announcement made by the Norway's Foreign Minister at a conference in Cairo late on Sunday, and smashing through the target of $4 billion which the Palestinian Authority has said it needs to rebuild Gaza.
Qatar had previously announced a pledge of a billion dollars. "The state of Qatar announces its participation with an amount of $1 billion for the reconstruction of Gaza," Qatari Foreign Minister Khaled-al-Attiya said at the conference.
US Secretary of State John Kerry emphasized the importance of getting funds to the people of Gaza as soon as possible: "The people of Gaza do need our help desperately, not tomorrow, not next week, but they need it now" he said as the US pledged $212 million.
Alongside the US and Qatar, Germany and Kuwait have also stepped forward to help Gaza. Germany has pledged 50 million euros ($64 million) to the reconstruction efforts, while Kuwait, UAE and Turkey have donated $200 million.
The European Union pledged 450 million euros ($568 million)
READ MORE: UK parliament to vote on historic Palestine motion
Kerry, however, stressed that money itself would not resolve the decades-long Middle East crisis, which has been the bugbear of US politicians since the Six-day War of 1967, when Israeli forces conquered large parts of Palestinian territory, which remains in Israeli hands today.
"Out of this conference must come not just money but a renewed commitment from everybody to work for peace that meets the aspirations of all, for Israelis, for Palestinians for all people of this region," Kerry said. "I promise you the full commitment of President Obama, myself and the United States to try to do that."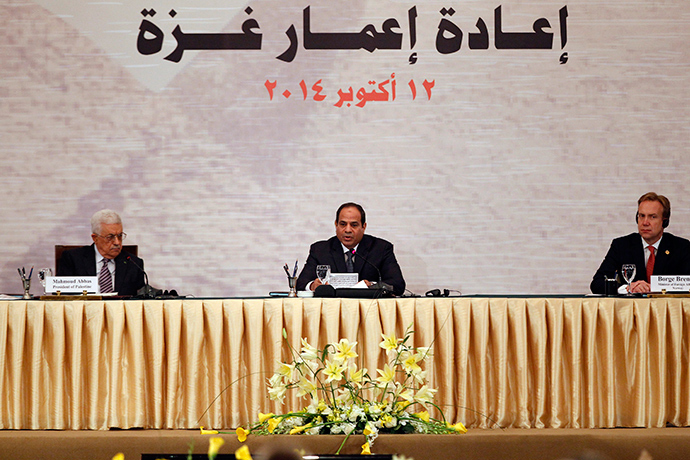 "Everything else will be a band aid fix, not a long-term solution... Everything else will be the prisoner of impatience and that has brought us to this unacceptable and unstable status quo," he said.
Aside from strictly financial objectives, other objectives of the forum is to get Israel to lift restrictions on the importation of goods into the Palestinian enclave, which remains hampered by economic strife.
READ MORE: Abbas demands Israelis stop occupation, ghettoization of Palestine
Hani al-Bassous from the Islamic University of Gaza expressed skepticism over the financial pledges nontheless. "This is not the first time that money was pledged to the Gaza Strip," he told RT.
Bassous stated that while the money may be coming next year, "no one can give guarantee that the Israeli government and the Israeli army will not invade, will not destroy the same homes and the same infrastructure again."
On July 8, 2014, Israel launched a seven-week military campaign, dubbed Operation Protective Edge, against Palestinians in the Gaza Strip, which resulted in the death of some 2,200 people and widespread physical destruction, with much of the slither of land wedged between Egypt and Israel resembling an earthquake zone.
You can share this story on social media: