Texan on death row exonerated after nine years behind bars for crime he didn't commit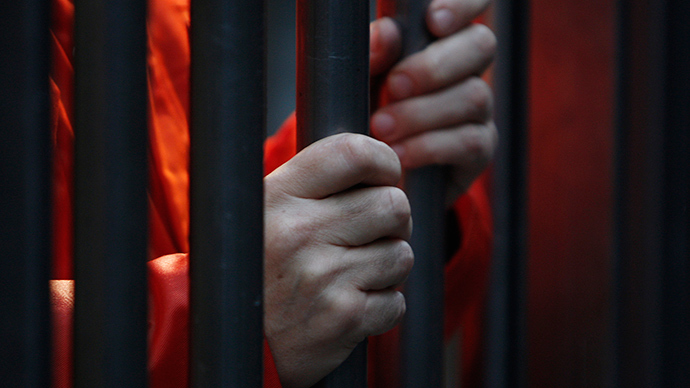 After nine years of jail, most of which spent on death row, Manuel Velez has been released from a Texas state prison. Poor legal representation and prosecutor misconduct led a jury to find Velez guilty of killing his former girlfriend's infant.
Velez had been on death row since 2008, when he was found guilty for the 2005 death of his then-girlfriend Acela Moreno's 1-year-old son, Angel Moreno, who died of brain trauma.
Medical examiners who testified in Velez's trial failed to point out information from their own report, that Angel's injuries had occurred at a time that Velez was working a construction job far away, in Tennessee. Angel died, though, when Velez was at home in Brownsville, Texas.
Velez, who could not afford to hire adequate legal representation, was given court-appointed attorney who failed to notice these details in the medical report and others that could have exonerated Velez, according to Brian Stull of the American Civil Liberties Union's Capital Punishment Project.
Stull said he was one of many attorneys who took up appeals in Velez's case at the beckoning of "a Texas law professor" who "was concerned that Manuel could be intellectually disabled."
The failure of Velez's attorneys was verified by state courts during the appeals process, and he was ordered to receive a new trial.
Yet, it took significant efforts to supersede prosecutor misconduct and prove that Velez was innocent, Stull wrote.
Velez is "functionally illiterate in both Spanish and English," and his interrogation was not recorded on video, though police did record statements made by his codefendant, Angel Moreno's mother.
"Instead, they typed up two different statements in English and had Manuel sign them without being able to read them," Stull wrote on Wednesday announcing Velez's freedom.
"The statements were full of false claims, including that Manuel shook, bruised, and bit the baby – things that absolutely never happened. Because prosecutors liked one of the statements better – it had more of these false facts – they presented it to the jury as the only true statement, and claimed the less guilty one was a defense fabrication. But it was the prosecutors who were fabricating."

The prosecutors also failed to correct Angel Moreno's mother's false claims about her plea agreement with the state, which erroneously downplayed her responsibility in her infant's death. In addition, prosecutors relied on false testimony about prison conditions, which resulted in Texas Court of Criminal Appeals reversing Velez's death sentence in 2012.
Despite evidence of his innocence in the death, Velez eventually had to plead no contest to recklessly injuring the infant, given he did not report Angel's abusive mother.
"We would have preferred to take Manuel's case to trial to prove his innocence and hear the words 'not guilty,' but we couldn't justify the risk of failure, or further injustice at the retrial," Stull wrote. "We couldn't take that risk with a plea to time served on the table. So while he comes home free, he's still tainted by this broken system."
Velez was released at around 12:30 p.m. ET on Wednesday, the ACLU reported. He is the 13th death row prisoner eventually exonerated in the state of Texas.
Texas has put to death over 500 inmates since 1982. More than 275 more inmate are awaiting capital punishment in the state.