DEA sued for setting up fake Facebook account for arrested woman
Published time: 8 Oct, 2014 13:35
Edited time: 8 Oct, 2014 13:36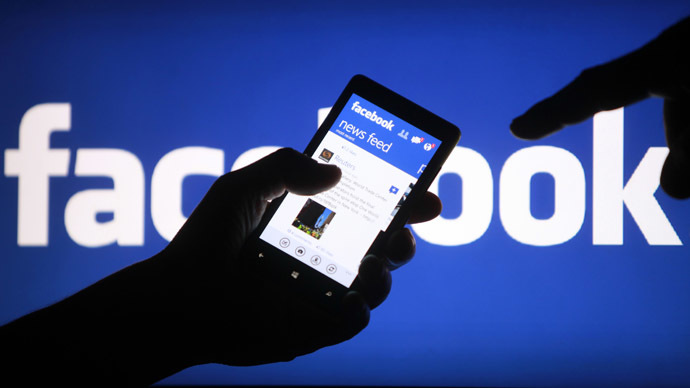 The US Drug Enforcement Administration is facing a lawsuit for setting up a fake Facebook account, with photos and other personal data from a New York woman's cellphone used after her arrest to reveal a cocaine ring's details.
Sondra Arquiett was arrested in 2010 on charges of possessing cocaine and intent to supply, and the social network's page was used to trick her associates into disclosing information.
The account showed Arquiett statuses on missing her boyfriend, posing on the hood of a BMW, or with her son and niece. However, it was all the work of DEA Agent Timothy Sinnigen, according to Arquiett's federal lawsuit.
In a suit filed in August, Arquiett is claiming $250,000 in compensation, saying she went through "fear and great emotional distress" and that Sinningen had put her life in danger by communicating through her fake identity with the "dangerous individuals he was investigating", AP reported.
Arquiett admitted that from 2008 to 2010 she participated in a drug conspiracy in Watertown, New York. Also, she acknowledged taking part in jailhouse phone calls with co-conspirators.
At first, the Justice Department protected the practice in court, but now says it is considering whether it went too far, AP reported Justice Department spokesman Brian Fallon as saying.
The earlier reasoning was that Arquiett "implicitly consented by granting access to the information stored in her cellphone and by consenting to the use of that information to aid in ongoing criminal investigations," the Justice Department said.
The case is set to be heard next week in Albany, New York, with a mediator chosen for the dispute, court records show.
On Tuesday, a Facebook spokesman refused to comment on the case. Facebook policy bans such practices, stating:
"You will not provide any false personal information on Facebook, or create an account for anyone other than yourself without permission."