Surf's pup! Dog surfing contest drops in on California (PHOTOS)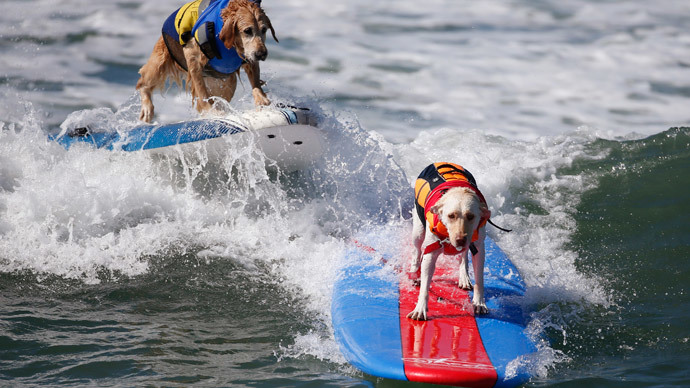 Dozens of dogs of all shapes and sizes showed they "can really, really surf" as professionally and almost as nonchalantly as humans do. The annual Surf City Dog event has been held up at a California beach.
The sixth annual Surf City Surf Dog competition took place in Huntington Beach on Sunday.
"This is our largest event yet," said event's organizer Lisa Scolman Oceanside. "It's exciting to see where dog surfing is going and to see it growing and growing."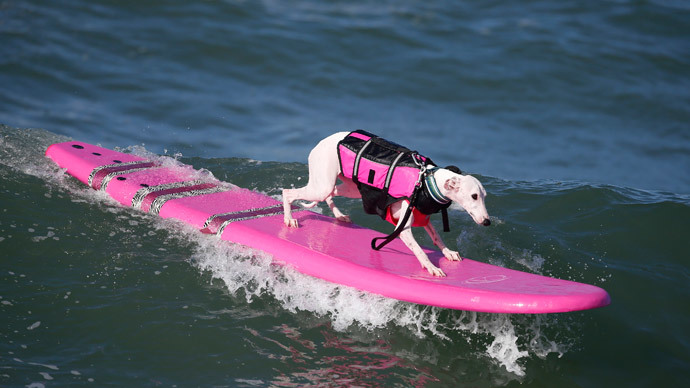 The event drew about 2,500 people and raised more than $6,000 for its nonprofit partners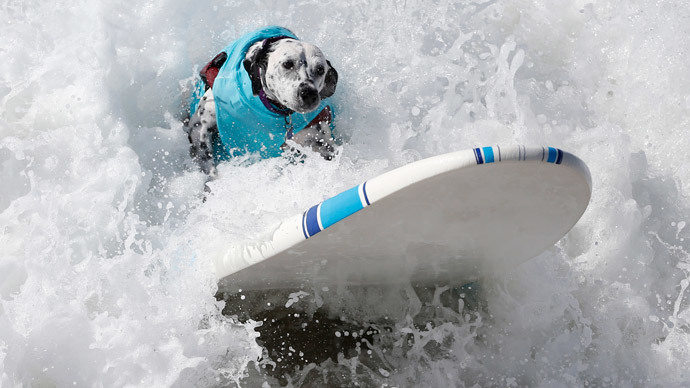 "Dog surfing is just one of the attractions! There are plenty of exciting activities planned for dogs that prefer to keep all four paws on dry land," added Scolman.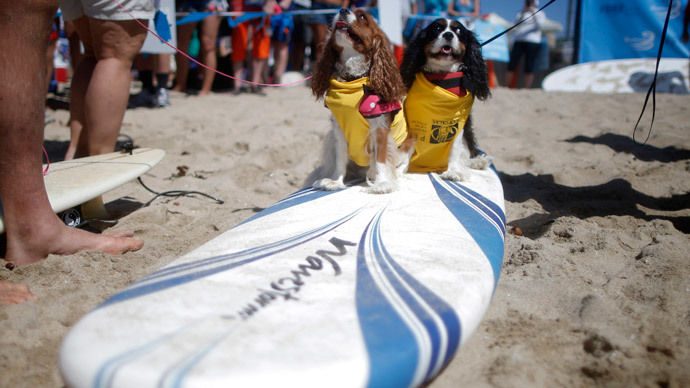 About 65 four-legged athletes rushed to the ocean to prove who the best surfer is.
"This is such a high-energy, entertaining weekend for pets, pet parents and surf fans alike," says Scolman of Book That Event LLC, and the event's organizer. "There's something for everyone throughout the weekend."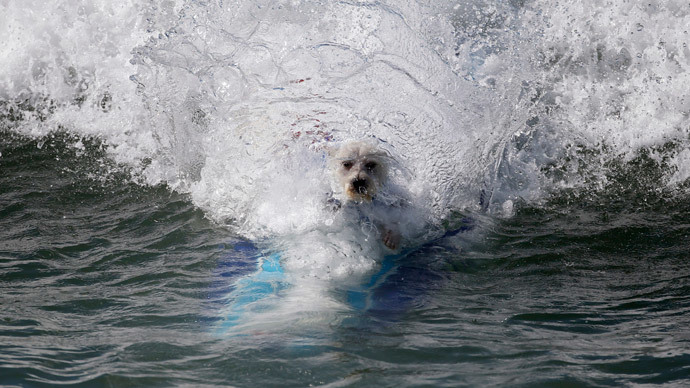 The dogs competed in various categories for small, medium, large and extra-large breeds. The dogs were no ordinary canines while demonstrating their amazing abilities to surf the waves
"Dogs can really, really surf," Scolman said.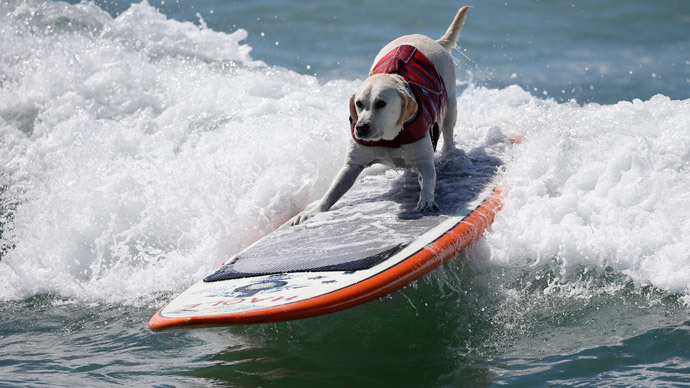 There were also duos who were eager to hit the waves. These two dogs were trying hard to make it through the competition.
All dogs who were trying to conquer the waves received participation medals. Winners in each category also got a commemorative award. The winner in each weight category was granted a $25 'Unleashed by Petco' Gift Certificate.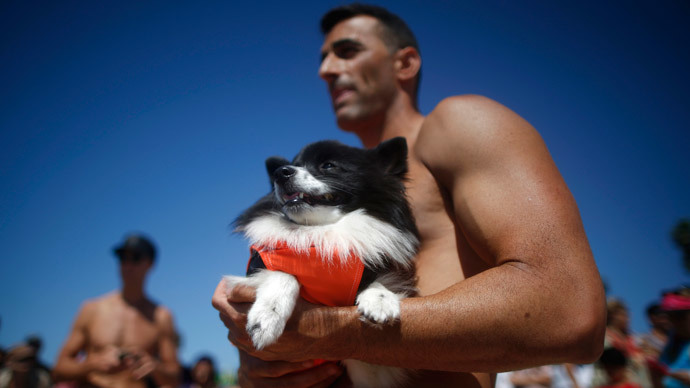 Dog surfing was first mentioned in the 1920s in the United States. Huntington Beach where the contest took place, was named "DogTown USA" by Dog Fancy Magazine in 2009.