If #bendgate wasn't enough: Apple withdraws iOS8 update after multiple fails reported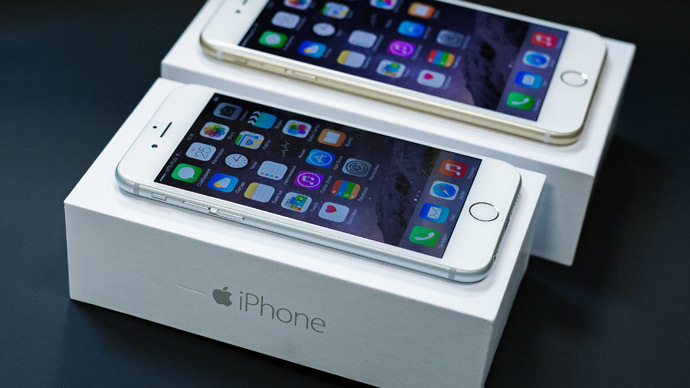 ​Apple has almost immediately withdrawn its first update of iOS 8, the company's new mobile operating system released just a week ago following the ​introduction of iPhone 6 and iPhone 6 Plus earlier this month.
The operating system has been plagued with a host of problems, including weak battery life and problems with wireless connection.
Wednesday's update to iOS 8 also affected how some devices connect to mobile networks. Problems with the Touch ID fingerprint sensor have been reported, as well.
The move is believed to be the first time Apple has retracted a software update from its App Store.
"We have received reports of an issue with the iOS 8.0.1 update," an Apple spokesperson said. "We are actively investigating these reports and will provide information as quickly as we can. In the meantime we have pulled back the iOS 8.0.1 update."
Hundreds of users took to Twitter to report they could not get a mobile signal upon downloading the update, as their iPhones were left in "searching" mode or offering a "no signal" message, according to technology website ZDNet.
The bugs could be solved by taking up the original version of iOS 8, ZDNet reported, offering a guide to negating the update.
The iOS 8 update was billed as a fix for bugs that came with HealthKit apps, which is planned to be integrated with the upcoming. Apple Watch.
The latest mishap comes on the heels of another scandal that plagued Apple's iPhone 6 Plus smartphone. 'Bendgate,' as the internet dubbed it right away, came from reports that the company's biggest phone to date is bending while in customers' pockets. Users have taken to social media, using the hashtag #bendgate, to denounce the large handset's structural deficiency.
Apple may have a real problem here. All phones can bend but this looks almost too easy #Bendgatehttp://t.co/IWEHMU6s3y

— Eli Blumenthal (@eliblumenthal) September 23, 2014
Real phones have curves #bendgatepic.twitter.com/3j0SU08ZWG

— What A Girl Wants (@Girlzwantz) September 24, 2014
It's official, #bendghazi is a successful hashtag. https://t.co/1PpLVQ16ycpic.twitter.com/2Js1MmqN9j

— Kas Thomas (@kasthomas) September 24, 2014
just sat on my iphone ;( #bendgatepic.twitter.com/egBW6AiKbq

— iPhone 6+ News (@r_x_g) September 24, 2014
'Bendgate' has also been promoted by Apple rivals like Samsung and LG, using the moment to feature their own products.
Our phone doesn't bend, it flexes...on purpose. #bendgatepic.twitter.com/d1DudxDQgf

— LG USA Mobile (@LGUSAMobile) September 24, 2014