Seattle to fine residents, businesses for wasting too much food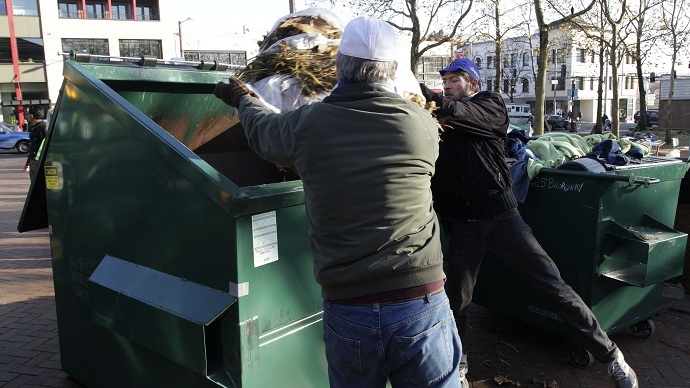 Seattle wants its residents to compost food scraps so much the city will begin fining homes, apartment buildings and businesses that throw away too much food mixed with their garbage, according to new rules passed by the city council.
Starting in January, trash collectors "can take a cursory look each time they dump trash into a garbage truck," the Seattle Times reported. From the start of the year until the end of June, residents whose trash consists of at least 10 percent food waste or certain paper products will receive a warning from Seattle Public Utilities (SPU), the Associated Press said.
On July 1, the fines will begin.
Single-family homes will face a $1 fine on their next garbage bill if they don't comply with the new rules. Trash collectors will enter the violation into a computer system their trucks already carry, and will leave a ticket explaining the details of the fine on the garbage bin.
Apartment buildings and businesses must also comply with the 10-percent-or-less threshold, but commercial properties will receive two warnings before they are hit with a $50 fine on their next bill. Inspectors will check dumpsters on a random basis, the Times reported.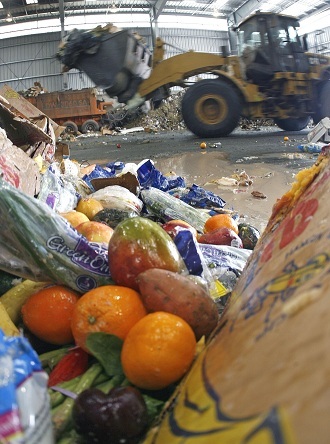 The city is issuing the fines to meet its self-imposed goal of recycling 60 percent of all waste in 2015. Seattle's recycling rate in 2013 was 56 percent, a slight increase over 2012's rate.
"Compostables are about 30 percent of what is still in the garbage and they are the largest target we have to help us reach our goals," Timothy Croll, solid waste director of the utilities commission, told Q13. "Also, composting food waste reduces emissions of methane, which is a strong cause of climate change."
The fines aren't intended to raise revenue in Seattle. Neither was a nine-year-old prohibition on recyclables in the trash. The city has collected less than $2,000 from those fines, Croll told the Times.
"We care more about reminding people to separate their materials," he added.
Residents are torn on the usefulness of the rules.
"Personally, I'm a fan of composting," Colin Hearn, 28, a Seattle resident who works at a marijuana dispensary, said to Al Jazeera America. "I think it's kind of hypocritical not to compost. But in terms of regulating it, I'm not sure about that."
Marty Bisch, 59, a retired police officer and lifelong Seattle resident, said he would have preferred a reward to a fine, noting the city's anti-establishment tendencies.
"I realize that things are either a carrot or a stick mentality, but I would rather see someone get a reward than a fine," he said. "I don't think that's going to be a big incentive for people who aren't composting."
The new law is expected to generate an additional 38,000 tons of compost material every year. SPU contends that the garbage inspections and the issuing of fines will have "minimal costs" and will save money in the long run by reducing landfill usage, Q13 reported.
But Todd Myers, environment director for the conservative Washington Policy Center, thinks the money could be put to better use.
"There are a lot of ways to spend this money to actually do good for the planet. … Seattle is very good at doing things that feel good, but very bad at doing things that do good for the planet," he told the Fox affiliate.
The nine members of the Seattle City Council passed the new rules unanimously on Monday.