Totally green: IKEA pledges to switch to 100% renewable energy by 2020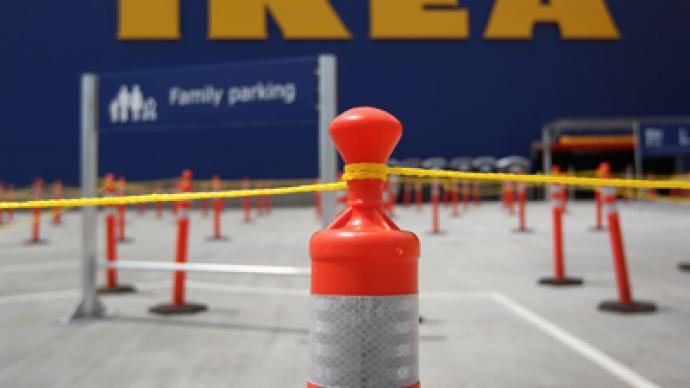 Swedish furniture retailer IKEA plans to completely shift to renewable energy by 2020 and will invest up to 1.5 billion euro in wind and solar energy as part of new safeguard nature strategy.
In terms of its greener program "People & Planet Positive" IKEA aims to meet 70% of its energy demand "from renewable energy [installations] we own and operate" over three years and to completely switch to renewable energy by 2020. The move would also protect the company from spikes in energy pricesThe world's largest furniture retailer owns wind farms across six European countries and has installed 342.000 solar panels on its stores, and other facilities that generate 180MW or 27%of the group's electricity. IKEA didn't rule out it becoming a net energy exporter, potentially selling the surplus of energy to suppliers or customers."All our solar [installations] pay back in 10 years or less and will last for 20 years. It's a really good use of the money we've saved for a rainy day," Steve Howard, chief sustainability officer at IKEA Group, told journalists. While becoming more environment-friendly IKEA plans to increase its number of stores to 500, creating as many as 46,000 jobs. By 2020, IKEA estimates it will host 1.5billion  visitors per year at its stores worldwide.The company is also going to grow more trees than it uses to make furniture. It plans to boost its energy efficiency by 20% by replacing 1.2 million light sources in stores with low energy consumption LEDs. The move is expected to save around €15mln a year. Earlier IKEA announced plan to sell only LED lights along with other energy efficient wares in stores from 2016.IKEA pledged to recycle 90% of store waste and use only renewable, recyclable or recycled materials for its products and packaging. IKEA would also halve its greenhouse gas emissions from its operations by 2015, from 2010 levels.The group's new strategy was welcomed by environmental groups including Greenpeace, WWF and UNICEF.