Pentagon increasing surveillance to prevent another Snowden-style leak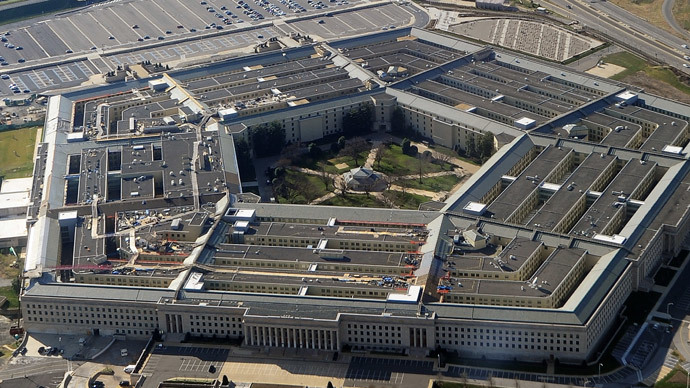 On the heels of two of the largest intelligence breaches in American history, the Pentagon reportedly plans to roll out new rules requiring military contractors to more stringently monitor the activities of employees who work with sensitive materials.
Although the intelligence leaks attributed to United States Army Private Chelsea Manning and former contractor Edward Snowden have already spawned significant changes in the way sensitive information is seen and shared by workers with access to classified data, Politico's Joseph Marks reported this week that the Pentagon plans to put into place further mechanisms intended to diminish the odds of another major breach anytime soon.
According to Marks, the Pentagon will within the next few months require that contractors with access to highly classified information be under persistent surveillance when they sign-on to government networks.
While the Manning and Snowden breaches have already each caused the Department of Defense and the intelligence community at large to alter the way they manage the country's secrets, Marks reported that new rules will force those types of workers to be monitored like never before.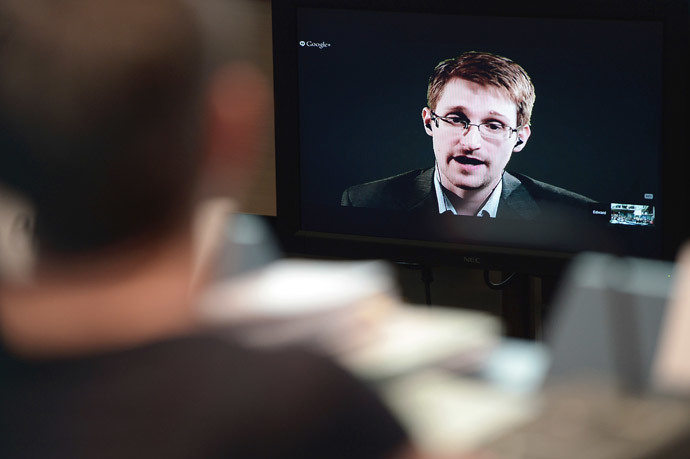 "Information about employees' browsing on those networks will be combined with data analysis tools to spot suspicious behavior such as a Middle East analyst rooting around in intelligence documents related to China or Russia or an employee accessing documents at unusual hours," Marks wrote on Wednesday this week. "The new monitoring regime is designed to give contractors early warnings that one of their employees may be stealing classified information either to leak it to the public as Snowden and Pvt. Chelsea Manning did or to pass it to a foreign government."
Snowden, 31, worked for intelligence contractor Booz Allen Hamilton before leaving the US in mid-2013, but not before supplying journalists with a trove of classified documents concerning the National Security Agency's surveillance programs and similar operations conducted by allied nations — for which the US government has charged him with espionage, among other offenses. Within weeks of the first Snowden leak that June, Prvt. Manning, now 26, was sentenced to 35 years in prison for providing the anti-secrecy organization WikiLeaks with a collection of classified files, including field reports from the wars in Afghanistan and Iraq, details on Guantanamo Bay detainees and hundreds of thousands of State Department diplomatic cables, pilfered while working as an intelligence analyst for the Army.
In each instance, Snowden and Manning's roles required them to work closely with sensitive material.
"It's kind of brilliant, if you're him," National Public Radio quoted an unnamed government official as saying of Snowden last year. "His job was to do what he did. He wasn't a ghost. He wasn't that clever. He did his job. He was observed [moving documents], but it was his job."
On Manning's part, one former superior testified during a pre-trial hearing in 2011 that the soldier "had a better understanding than any of the other analysts."
In order to prevent other skilled intelligence experts from using their access to embarrass the US further, Marks reported that workers will soon be warned that their computer habits will be monitored and made available to investigators in the event that they begin to be suspected of criminal activity.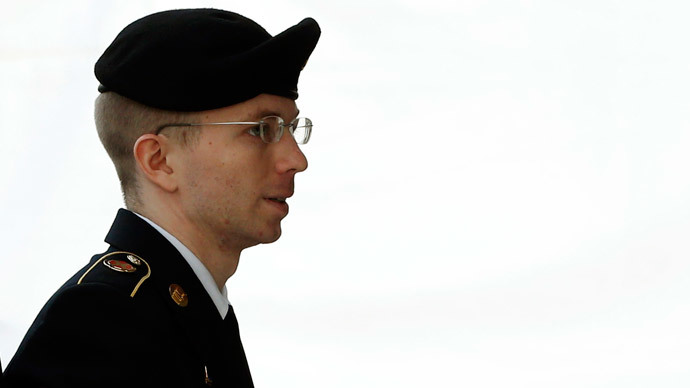 "The affected contractors will be required to sign forms acknowledging their browsing on classified networks is subject to monitoring and that records of that browsing could be used against them in a criminal trial or administrative action," Marks reported, citing Pentagon spokesperson Navy Cmdr. Amy Derrick-Frost. Additionally, Marks reported, Derrick-Frost said that employees signed on to sensitive networks will be greeted with custom banners reminding them that all browsing will be subjected to monitoring.
According to Mike Gelles, a director at Deloitte Consulting and a former chief psychologist for the Naval Criminal Investigative Service, some contractors have already implemented similar changes.
"I do believe strongly that many of them are doing this because they want to position themselves to be in compliance with any requirements that may come down," he told Politico. "At the same time, they want to be in a position to protect their assets and their reputation."

On Thursday this week, US Director of National Intelligence James Clapper told an audience in Washington, DC that "the theft and leak of NSA documents and the associated loss of collection capabilities" is one of four major factors responsible for what he called a "perfect storm" that's eroding the intelligence community's ability to collect information for national security purposes.
You can share this story on social media: