Intelligence Director Clapper insists he didn't lie to Congress — but 'misspoke' about NSA spying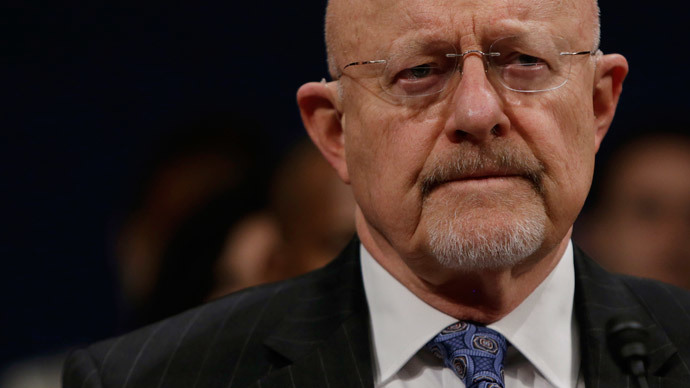 ​The United States' top intelligence official said Thursday that he's disappointed to continuously have his integrity disputed over an unsound remark he made before Congress more than a year ago concerning the National Security Agency's spy tactics.
Eighteen months after he told lawmakers that the NSA does "not wittingly" collect and store data pertaining to US citizens, Director of National Intelligence James Clapper said during an event Thursday morning in Washington, DC that he still takes heat for his infamous answer.
The gaffe in question occurred when Sen. Ron Wyden (D-Oregon) asked DNI Clapper during an intelligence hearing in March 2013 if American citizens are immune to surveillance programs undertaken by the NSA. Although Clapper responded "not wittingly," classified documents leaked to the media by former contractor Edward Snowden later that year proved that Americans' communications are indeed collected by the NSA.
"It has been very disappointing to have my integrity questioned because of a mistake," Clapper said during an event on Thursday, according to the Associated Press.
Dan Froomkin, a reporter for The Intercept, tweeted that Clapper complained "bitterly" of being "accused of lying."
"While we've made mistakes, to be clear, the [intelligence community] never willfully violated the law," Froomkin quoted the director as saying.
Clapper: "While we've made mistakes, to be clear, the IC never willfully violated the law." #intelligence2014

— Dan Froomkin (@froomkin) September 18, 2014
Clapper complains bitterly of being "accused of lying" after he lied to Congress; says it was a "mistake" #Intelligence2014

— Dan Froomkin (@froomkin) September 18, 2014
The DNI's latest remarks were made during a summit at a DC ballroom that occurred in concert with his office's release of a new strategic plan intended to outline the intelligence community's mission for the next four years. At that event, Clapper claimed that "the theft and leak of NSA documents and the associated loss of collection capabilities" is one of four significant factors contributing to what he called a "perfect storm" that's eroding the intelligence community's ability to collect details, according to Politico.
After Snowden's leaks revealed to the world that NSA routinely collects information on the phone calls placed to and from millions of Americans on a daily basis, among other operations, Clapper wrote to Sen. Dianne Feinstein (D-California), the chair of that chamber's intelligence committee, to apologize for what he admitted to be a "clearly erroneous" response made under oath to Sen. Clapper. His answer, Clapper insisted, was the "least untruthful" response he could provide lawmakers in an unclassified hearing.
Soon after Clapper said he was sorry, though, Sen. Wyden issued a statement saying he provided the DNI's office with a copy of his questions a day in advance "so that he would be prepared to answer."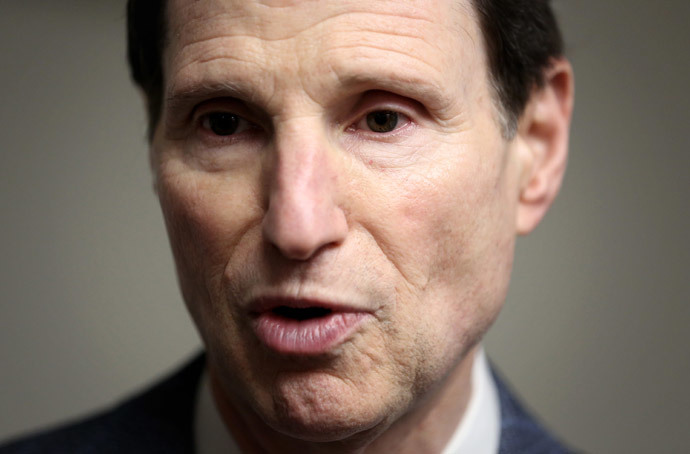 "[M]isleading statements by intelligence officials have prevented our constituents from evaluating the decisions that their government was making, and will unfortunately undermine trust in government more broadly," a bipartisan group of 26 senators wrote to Clapper in July 2013, weeks after the first Snowden leaks surfaced.
According to Politico's Josh Gerstein, Clapper said during Thursday's event that the "perfect storm" affecting the intelligence community is forcing the US to take "more risk" as a nation.
"In many cases, we've chosen where we're taking risk, cutting specific programs, stopping specific collections and declassifying specific documents. All of those are good choices, as long as we recognize that we — as a nation — have to manage the attendant risks," Clapper said.
On his part, Snowden said previously that the "breaking point" with regards to deciding to leak classified documents came when Clapper lied under oath last March.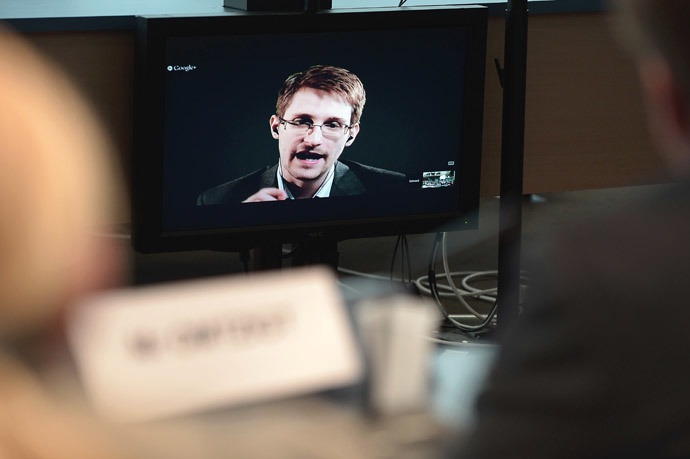 "[T]here is no saving an intelligence community that believes that it can lie to the public and to legislators who need to be able to trust it and regulate its actions," the former NSA contractor told a German television network in February this year. "Seeing that really meant for me there was no going back. Beyond that, it was the creeping realization that no one else was going to do this. The public had a right to know about these programs. The public had a right to know that which the government is doing in its name."
"I think I was reading it in the paper the next day, talking to coworkers, saying, can you believe this...?" Snowden later told Wired.
Despite claims to the contrary coming from the intelligence community at large, private security firm Flashpoint Global Partners said in an analysis released earlier this month that the terror groups whose communications are commonly sought by the NSA have not altered the way they share messages.
"Nothing has changed about the encryption methodologies that they use," Evan Kohlmann, a Flashpoint partner, told NBC last week. "It's difficult to reconcile with the claim that they have dramatically improved their encryption technology since Snowden."
You can share this story on social media: