US banks suddenly close dozens of accounts, Muslim group suspects racial profiling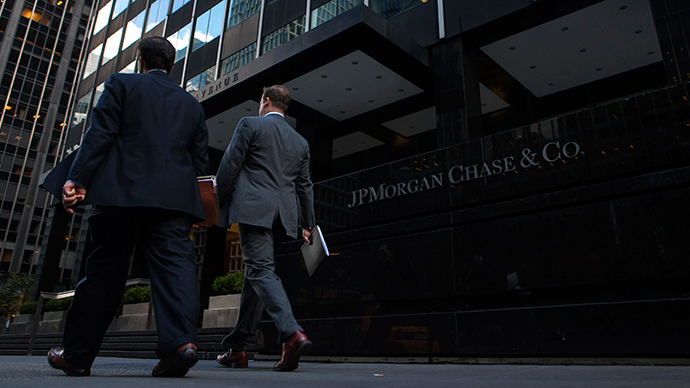 Dozens in the US have received notices that their bank accounts have been closed, without explanation. Some say the banks are trying to eliminate risk, but a Muslim civil rights group suspects racist policies and has complained to the Justice Department.
The letters have been sent to business owners, nonprofits, and students across the country, according to reports. However, no explanation has been provided in any of the notices.
Last year, reports surfaced that Iranian students studying at the University of Minnesota had their accounts closed. Now banks appear to be closing the accounts of people who have connections to Kuwait and Syria.
Florida businessman Sofian Zakout had barely opened his new accounts at Chase Bank when he received a letter stating that both his personal and business accounts were being closed, according to the Los Angeles Times.
"To shut me down — this is not good," Zakout told the Times. "This kind of prejudice is not acceptable."
Zakout runs American Muslims for Emergency and Relief Inc., which has helped victims of Hurricane Katrina, as well as the civil war in Syria.
"Usually nonprofit and charitable organizations are scared to publicize such things," he told the Times of the account closures. "I'm not going to be quiet. I don't want to see this happening to anyone again."
The bank offered no explanation to Zakout. According to banking analysts, a financial institution can avoid giving a reason for such closures, as it might tip a party involved in a fraud investigation.
An attorney for the Council on American-Islamic Relations has asked the US Department of Justice's Civil Rights Division to look into whether race is playing a role in the decisions.
The Justice Department told the Times that it is a matter for banking regulators and the Consumer Financial Protection Bureau.
What could be to blame, however, are the effects of regulation introduced since the global financial crisis, as well as US agency crackdowns on money laundering (resulting in large fines for banks) and the increased use of sanctions as a tactic of US foreign policy.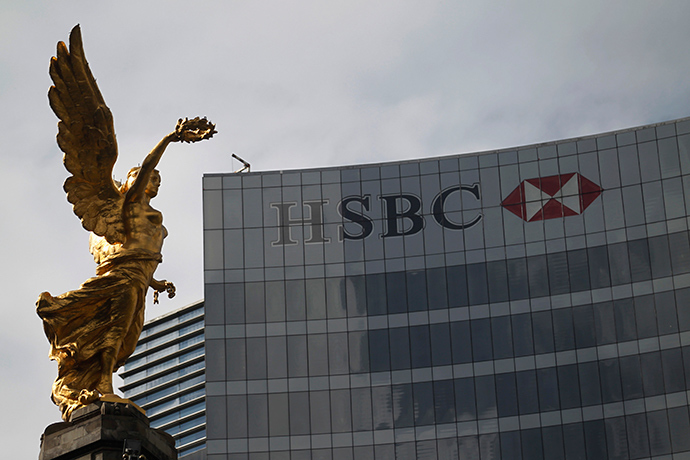 International banking giant HSBC was fined $1.9 billion by the US after a Senate sub-committee found that the bank allowed drug cartels to launder money through the US financial system. HSBC wrote to the Finsbury Park Mosque in London in August to say it was closing its bank account because it didn't fit the HSBC "risk appetite," according to The Telegraph.
A US Treasury Department spokesman said "we expect banks to practice due diligence in order to adhere to appropriate laws." The department's website features a current list of sanctions against various countries.
Banking experts say they are facing increasing scrutiny from the IRS, and are trying to eliminate as much risk as possible.
Brian Kindle of the Association of Certified Financial Crime told the Times that it is not inconceivable that Islamic-Americans or Arab-Americans are being singled out because of their perceived high risk.
"There's something going on here, and I think it ties back to the de-risking trend," he said.
The Minnesota chapter of Council on American-Islamic Relations (CAIR) said it became involved in a similar situation in January 2013, when several Iranian students studying at the University of Minnesota had their accounts closed.
"None of these individuals have been charged with any crimes or engaged in any transaction that violates US law. The only thing these individuals have in common, aside from TCF [Bank] abruptly and without explanation closing their bank accounts, is that they have Muslim names," Saly Abd Alla, CAIR's civil rights director, told MintPressNews.
"All of the clients are American citizens. Some are converts to Islam, others were born into a Muslim family; they are various ages and professions; different ethnicities and races," Alla added.
The chapter said it has also heard about the closure of bank accounts belonging to Minnesota Muslims of Somali, Middle Eastern, and South Asian origin, occurring between 2012 and 2013.
The office is working with other CAIR chapters to bring a complaint against TCF Bank, Chase, and other institutions which it claims "have violated civil rights laws."