NSA search engine allows law enforcement to scour data on citizens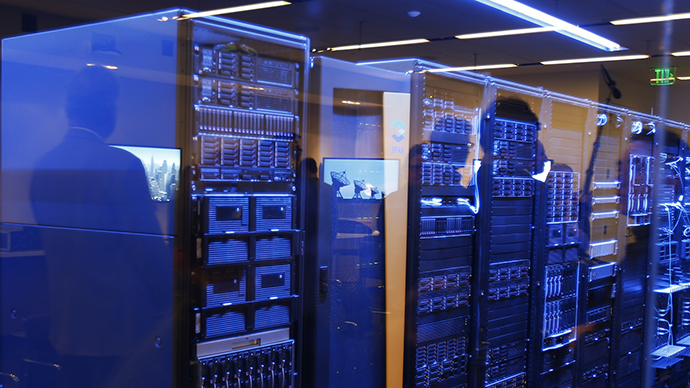 The United States National Security Agency has built a massive information sharing system intended to allow intelligence community analysts from across the US government access hundreds of billions of records detailing the lives of people the world over.
This "Google-like" search engine, according to journalist Ryan Gallagher at The Intercept, was developed by the NSA as early as 2007, but was only made publicly available on Monday this week thanks to classified documents disclosed to the news site by former intelligence contractor Edward Snowden.
According to the leaked documents and Gallagher's own reporting, the ICREACH search engine created by the NSA lets analysts from nearly two-dozen other government agencies, including the Federal Bureau of Investigation and the Drug Enforcement Agency, among others, share an array of sensitive details collected by the US intelligence community and its partners concerning not just foreign terror suspects, but "millions of records on American citizens who have not been accused of any wrongdoing," Gallagher wrote.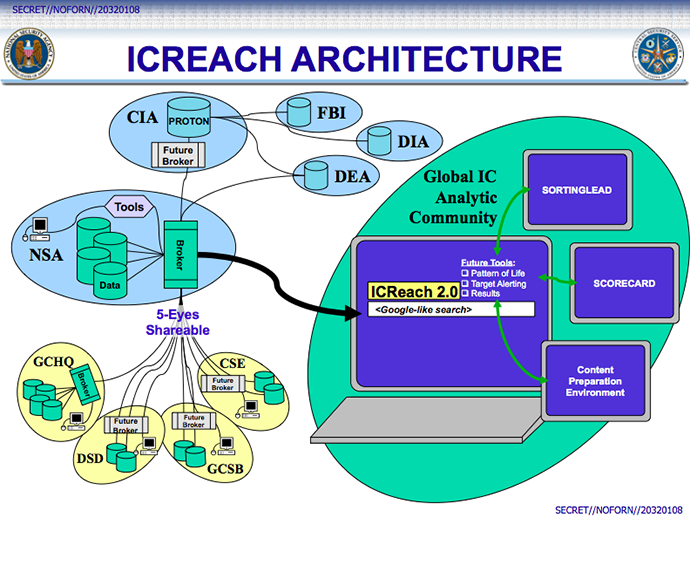 "The NSA has acknowledged that it shares some of its collected data with domestic agencies like the FBI, but details about the method and scope of its sharing have remained shrouded in secrecy," Gallagher added. With the latest article to stem from the trove of classified files pilfered by Snowden last year, however, details for the first time are now being made available about just how widespread that information sharing is, opening new questions concerning the intelligence community's seemingly endless resources.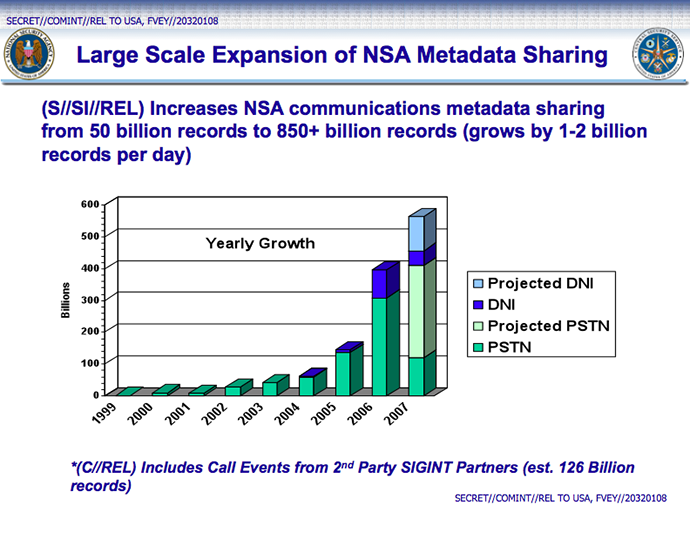 "ICREACH has been accessible to more than 1,000 analysts at 23 US government agencies that perform intelligence work, according to a 2010 memo. A planning document from 2007 lists the DEA, FBI, Central Intelligence Agency and the Defense Intelligence Agency as core members. Information shared through ICREACH can be used to track people's movements, map out their networks of associates, help predict future actions and potentially reveal religious affiliations or political beliefs," Gallagher wrote.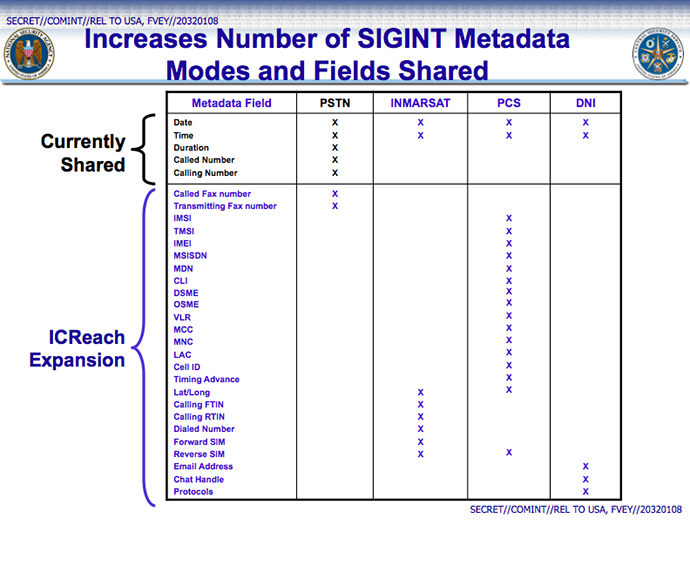 And according to one top-secret memo included with the Snowden trove, the ICREACH engine is the "first-ever wholesale sharing of communications metadata within the US Intelligence Community," referring to the term used to describe raw details concerning signals intelligence, or SIGINT, such as who talked to whom and when.
Since last year, Snowden documents have exposed the various lengths the US intelligence community and its partners have gone to in order to collect and exploit metadata in order to track down persons of interest. Routinely, however, information concerning Americans are wrongly collected but stored nevertheless in the government's vast databases, raising concerns among privacy advocates who say the government is going above and beyond when it comes to logging intelligence.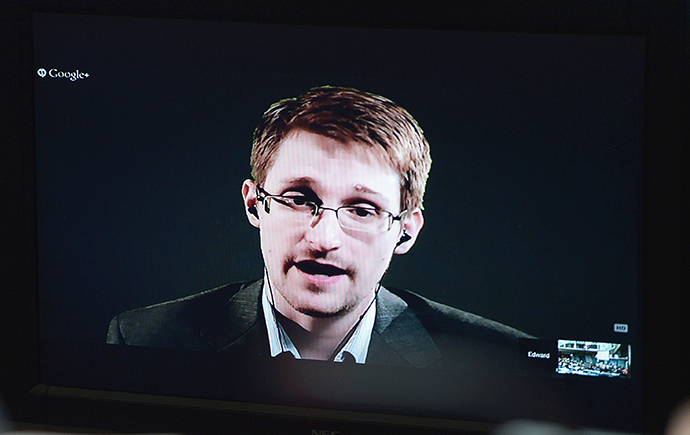 Details about ICREACH now show that the NSA has built a search engine that can hold upwards of 850 billion different records, or communications "events," demonstrating the agency's intentions with regards to what Gen. Keith Alexander, the former head of the agency, used to summarize the NSA's ethos: collect it all. With respect to this specific system, however, the NSA appears to have created a search engine powerful enough to let government agents someday scour the equivalent more than 100 records for every person on Earth. Because the documents supplied by Snowden are outdated, however, the NSA may have already made the first moves towards increasing its ability to store sensitive information.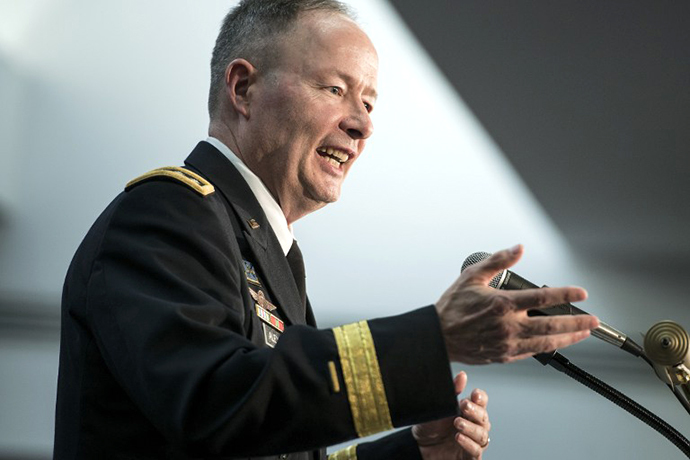 "While the NSA initially estimated making upwards of 850 billion records available on ICREACH, the documents indicate that target could have been surpassed, and that the number of personnel accessing the system may have increased since the 2010 reference to more than 1,000 analysts. The intelligence community's top-secret 'Black Budget' for 2013, also obtained by Snowden, shows that the NSA recently sought new funding to upgrade ICREACH to 'provide IC analysts with access to a wider set of shareable data,'" Gallagher wrote.
You can share this story on social media: