​NYT journalist given 24 hours to leave Afghanistan over coup report scandal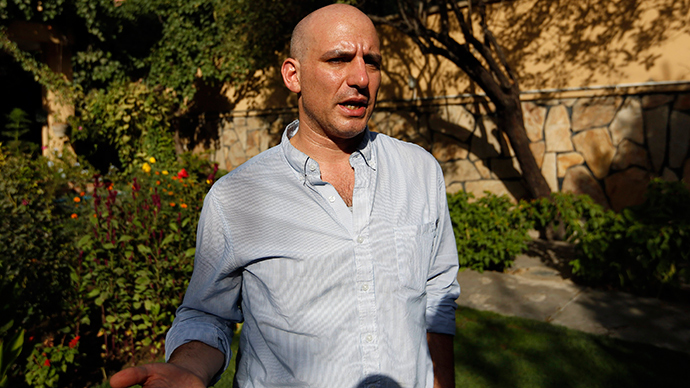 A New York Times reporter has been given 24 hours to leave Afghanistan for not cooperating with an investigation into his story about unnamed Afghan officials' plans to set up an interim government and take power amid an election standoff.
"Due to the lack of proper accountability and non-cooperation, the Attorney General's office has decided that Matthew Rosenberg should leave Afghanistan within 24 hours," Afghanistan's attorney general office said on Wednesday. "He will not be permitted to enter the country again."
Rosenberg spent three years at The New York Times' bureau in Kabul before being ordered to leave. The correspondent told Reuters he had not yet been contacted directly about that and insists he has been fully cooperating with the Afghan authorities.
"We simply requested a lawyer as is our right under Afghan law," he said. "We were also never informed of a formal investigation and we do not understand how insisting on the right to a lawyer is not cooperating."
Rosenberg had been summoned to the attorney general's office on Tuesday for questioning over a story that the NYT ran on the same day.
The story, titled "Amid Election Impasse, Calls in Afghanistan for an Interim Government," featured comments by Afghan officials that spoke on condition of anonymity about purported plans for a soft coup amid a deadlock over contested results of the recent presidential campaign to elect a successor to Hamid Karzai.
"A coterie of powerful Afghan government ministers and officials with strong ties to the security forces are threatening to seize power if an election impasse that has paralyzed the country is not resolved soon," Rosenberg said in his article.
Afghanistan is in the midst of a ballot crisis that has dragged on for months, with both candidates, former Foreign Minister Abdullah Abdullah and former Finance Minister Ashraf Ghani Ahmadzai, claiming victory after the June 14 runoff.
Abdullah had received the most votes in the first round in April, but failed to clear the 50 percent barrier needed to win outright. Preliminary results indicated that Ahmadzai was ahead in the runoff but both candidates claimed fraud.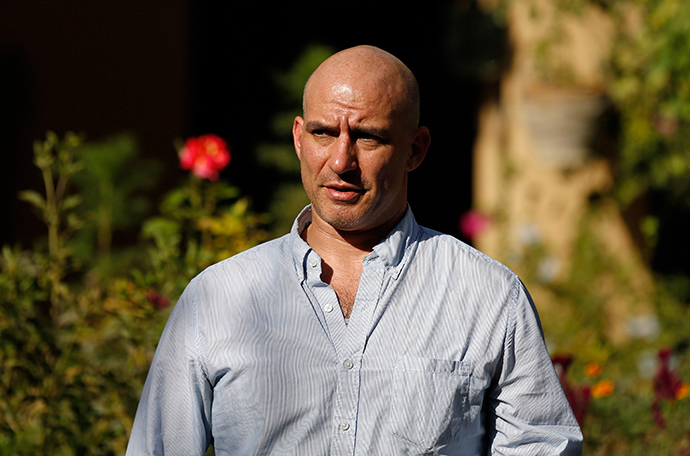 The United Nations is supervising an audit of all eight million votes cast, but the process has proceeded slowly as rival camps scrutinize each vote.
A spokesman for the attorney general, Basir Azizi, said Rosenberg's story was "against the law and national interests of Afghanistan."
"The report is against our national security because right now, the election problem is ongoing and talks are at a very intricate stage," Azizi said in a telephone interview with Reuters.
Rosenberg, 40, told Reuters he was called into the attorney general's office "under the guise of a kind of semi-informal chat."
Rosenberg was questioned by three men, who were "polite but insistent." The interrogators requested that Rosenberg reveal the names of his sources.
After the reporter refused to do so, he was banned from leaving the country "until this issue over this article is resolved," the attorney general's press office told the NYT.
Joe Kahn, the NYT's international editor, issued a statement on Tuesday saying that "we are eager to work with the Afghan authorities to resolve any concerns about the article, which we feel is fair and accurate."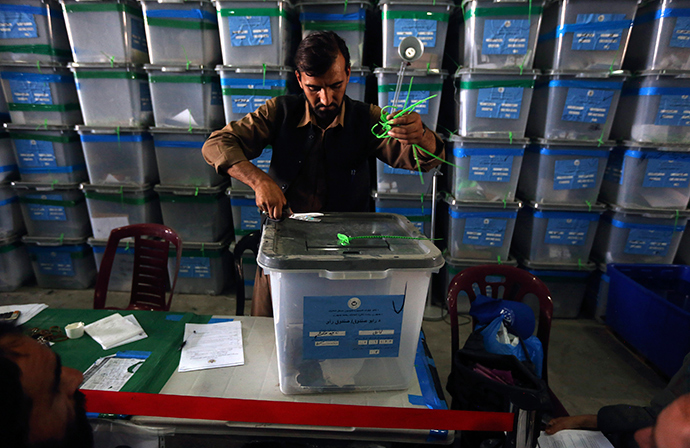 Some of Rosenberg's colleagues made a case for his defense:
"Mr. Rosenberg's offense? He did his job and did it well," an NYT columnist, Carol Giacomo, said in her most recent piece. "It was the fourth time this year that the Afghan government threatened or initiated legal action against The Times. Still, it was shocking to see how intolerant officials are of a free press, especially when their country is so dependent on international aid."
Washington criticized the Afghanistan government's handling of the situation.
"We are deeply disturbed by the actions of the Afghan attorney general … and urge the Afghan government to respect fundamental freedoms of expression and expression of the press," Marie Harf, a deputy State Department spokeswoman, told a news briefing in Washington on Tuesday.