After Ferguson shooting, nearly half of Americans don't believe in justice – poll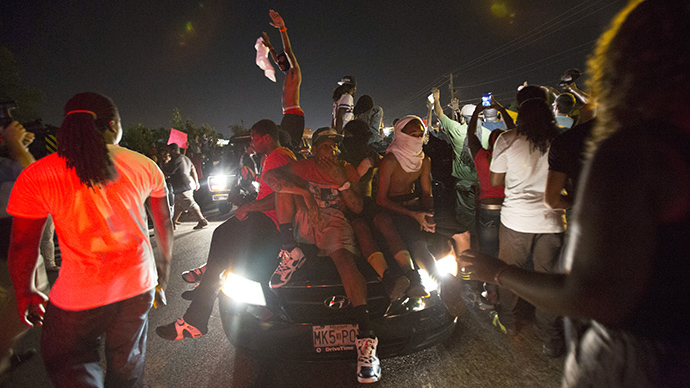 Forty-five percent of US citizens don't trust in justice amid police killings of civilians, according to a poll by HuffPost and YouGov in the immediate aftermath of the shooting of Michael Brown, a black teen, by a white officer in Ferguson, Missouri.
Ferguson fatal police shooting and popular protests - TIMELINE
At the same time, 37 percent of Americans do trust the justice system, while 19 percent are undecided.
The poll also found that 43 percent think police violence with the use of lethal force happens too often in the US, while 32 percent disagreed with the statement.
The reaction to Brown's fatal shooting on August 9, and the protests of thousands of people that followed, was different, depending on the political beliefs and ethnicity of the respondents.
Democrats were three times more likely to speak out against deadly police violence than Republicans, the poll found.
Sixty-nine of black Americans thought the officers used lethal force too frequently, while only 37 percent of white Americans thought so. Over 65 percent of black US citizens don't trust the justice system to deal with the guilty, while 40 percent of the white population don't believe in the system either.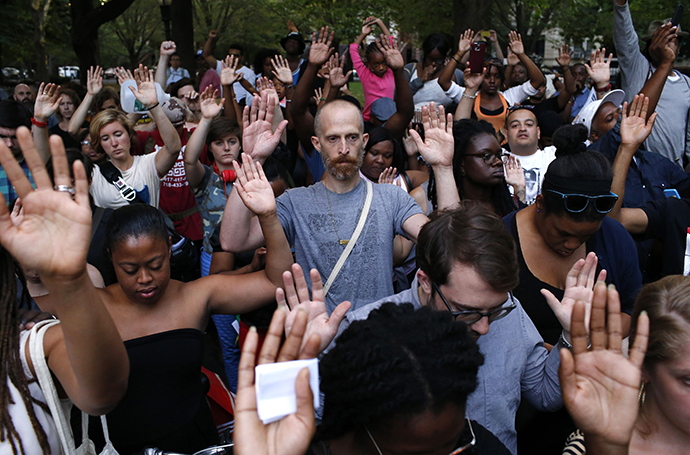 When asked if the police treat the black population more severely than the white population, 53 percent agreed, while 31 percent said police officers treat everyone the same.
Minorities in the US usually express mistrust toward law enforcement officials: for instance, a Gallup poll carried out last year revealed that the white population is 12 percentage points more likely to be confident of the police actions than the non-white population.
The poll was conducted August 11-14 among 1,000 US adults, 116 of them black, using a sample chosen from YouGov's online panel. Factors taken into account were: age, race, gender, education, employment, income, marital status, number of children, voter registration, time and location of Internet access, interest in politics, religion and church attendance, HuffPost said.
The poll follows an escalation of violence after the killing of Brown, 18, by a white police officer. During the protests, police used rubber bullets and tear gas, and detained several journalists.
The latest accounts of justifiable homicide reported to the FBI stated that almost twice a week in the US a white policeman killed a black person – that's over a seven-year period that ended in 2012. An average of 400 police killings a year were reported, with 96 percent of them involving a black person as the victim, USA Today reported.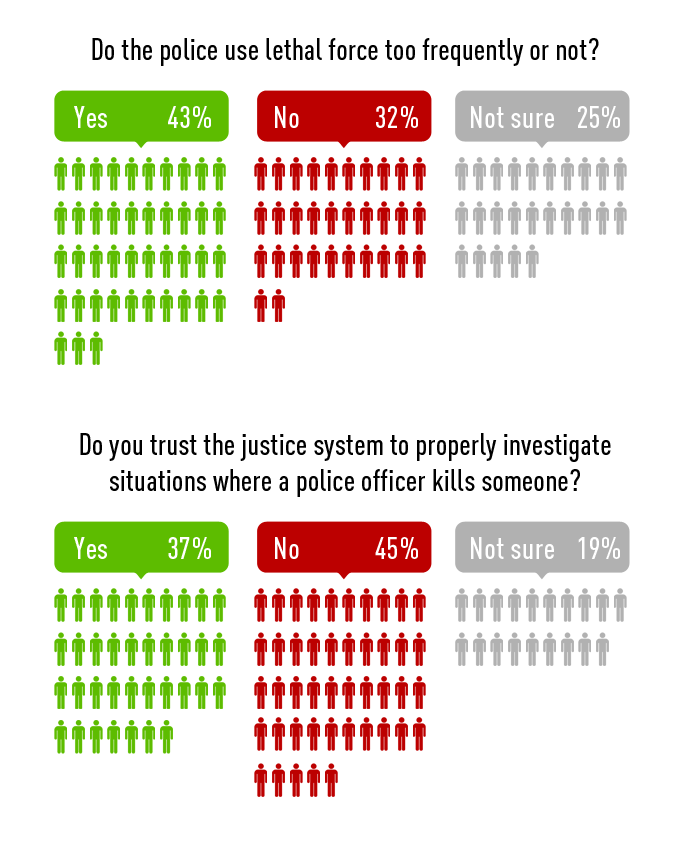 You can share this story on social media: