FBI uses facial recognition to arrest 14-year fugitive overseas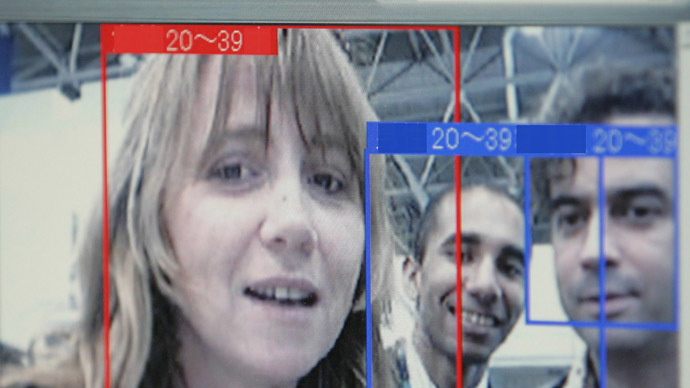 After spending 14 years on the run from American law enforcement authorities, a man suspected of child sex abuse was detained in Nepal by the FBI using the State Department's new facial recognition technology.
The case marks a notable milestone for the FBI, which has also recently been beefing up its ability to identify individuals through face-scanning software.
Announced on Tuesday by the FBI, the case in question actually began back in 1999, when New Mexico resident Neil Stammer was arrested on multiple charges, including child sex abuse and kidnapping. After posting bail, Stammer fled the United States and never appeared for this arraignment. When federal fugitive charges were filed a month afterwards, the FBI became involved.
Catching Stammer proved to be particularly tricky, the FBI said, especially since the fugitive spoke about a dozen languages and could have potentially been anywhere in the world. In January 2014, the FBI's fugitive coordinator Russ Wilson created a new "wanted" poster for Stammer after the case caught his eye, inadvertently causing the hunt to heat up once again.
Around the same time as this poster was drafted, the US State Department began trying out its own newly designed facial recognition software, which was intended to catch passport fraud. Luckily for the FBI, a security service agent within the State Department decided to test the software out on the Bureau's wanted posters – a course of action that ultimately matched Stammer's face with someone named Kevin Hodges.
"When he came upon Stammer's poster online, a curious thing happened. Stammer's face matched a person whose passport photo carried a different name," the FBI said in its statement.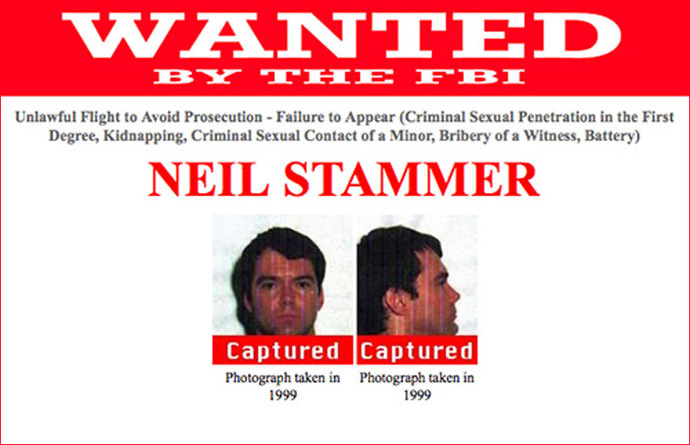 Further investigation revealed that Hodges – teaching English classes in Nepal and routinely visiting the local US Embassy to prolong his stay – was actually Stammer. Soon enough, he was arrested and extradited to the US.
"He was very comfortable in Nepal," Wilson said. "My impression was that he never thought he would be discovered."
The arrest comes as the FBI continues to expand its facial recognition database. As RT reported in April, the agency projects that it will have 52 million images stored in its Next Generation Identification (NGI) program by 2015. The NGI database currently features more than 100 million records, including those that link an individual's fingerprints, palm prints, iris scans, and personal information like addresses and legal status. The next step for the FBI is to flesh out its trove of facial images.
In some more local cases, meanwhile, facial recognition technology is already being used by law enforcement. According to Fox News, officials in Iowa said the software enabled them to track down and arrest an armed robber in June – about 41 years after he escaped from a North Carolina jail.
You can share this story on social media: