US jobs that returned after 2008 recession pay 23 percent less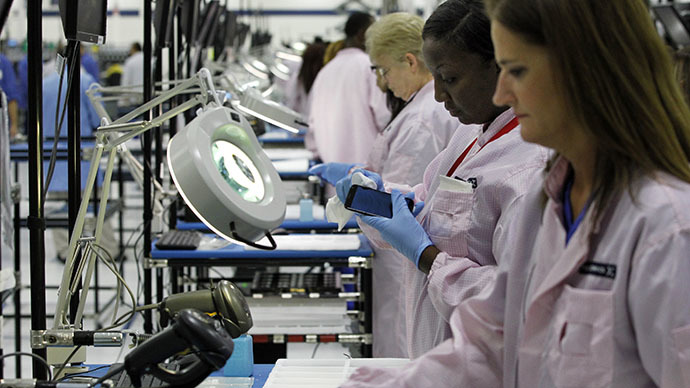 Workers in the United States are earning an average of 23 percent less than earnings from jobs that were lost during the economic recession that began in 2008, according to a new report.
The average salary in sectors where jobs were lost - especially manufacturing and construction - during the recession was $61,637, according to the report from the United States Conference of Mayors (USCM). In comparison, job gains in those sectors through the second quarter of 2014 came with average wages of $47,171. The difference comes out to a $93 billion in lower wage income, the USCM found.
"Under a similar analysis conducted by the Conference of Mayors during the 2001-2002 recession, the wage gap was only 12% compared to the current 23%--meaning the wage gap has nearly doubled from one recession to the next," said the Conference of Mayors in a statement.
The report also said that 73 percent of metro-area households earn salaries of less than $35,000 a year.
USCM represents US cities with populations of more than 30,000.
Meanwhile, the US Labor Department recently reported that more than 200,000 jobs were created for the sixth straight month in July, though wages were stagnant.
Workers in the US earned an average of $24.45 an hour in July, up one cent from June. In the last year, wages have grown just 2 percent, basically stuck at the same level since late 2009.
You can share this story on social media: