Pittsburgh airport to host fracking sites starting this month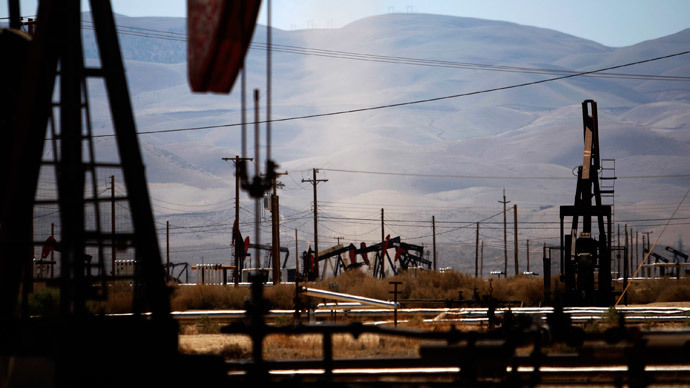 The floundering Pittsburgh International Airport is expected to soon begin earning nearly a quarter of its annual operating budget by letting a local energy company conduct fracking operations deep under the once booming air traffic hub.
On Monday, the New York Times reported first that the airport in southwestern Pennsylvania — the second busiest in the Keystone State — cut a deal with Consol Energy that will let the oil and gas company begin drilling next month to extract resources from beneath PIT by way of fracking, or hydraulic fracturing.
Earlier this year in March, the Pittsburgh Post-Gazette reported that Alleghany County, PA is expected to gain upwards of $500 million during the next two decades by letting Consol drill as many as 60 wells on 8,800 acres of airport property, the likes of which would yield an estimated 280 billion cubic feet to 800 billion cubic feet of natural gas, according to the paper.
Consol will now drill its first well there later this month, the Times reported this week, which will be dug outside of the airport's fence but will nevertheless aim to extract resources buried underneath the facility's terminals and runways by pumping liquid around 6,000 feet below the earth.
"It's like finding money," Alleghany County Executive Rich Fitzgerald told the Times. "Suddenly you've got this valuable asset that nobody knew was there."
Indeed, PIT is expected to pull in $20 million annually as part of the operation — a substantial chunk of the less than $91 million it currently costs to operate the 75-gate facility; according to the Times' Matthew L. Wald, the airport today only handles about half of the flights it did a decade ago, and around 42 percent of its annual budget is being used currently to handle debts.
Profits aside, however, fracking plans are expected to continue attracting criticism from opponents who argue that the potential safety risks of those drilling operations aren't fully understood yet: earlier this year the New York Court of Appeals ruled that municipalities within the Empire State can elect on their own to ban fracking operations within their own locales, and the city of Los Angeles, California has outright banned the drilling process altogether.
"It uses excessive amounts of water in a drought, and most significantly for me is the incredible risk of devastating earthquakes," Councilmember Mike Bonin, a co-sponsor of the proposal that banned fracking in LA, told KNX 1070 Newsradio earlier this year with regards to why he wanted to keep drilling out of the area.
Some studies have concluded previously that fracking may in fact a role play a role in causing an increase in seismic activity, and one Texas airport that hosted drilling wells on its premises actually saw a decrease in earthquakes when they stopped energy companies from blasting chemicals below the earth a few years earlier.
"When the Dallas/Fort Worth Airport needed to stop its earthquake spike a few years ago," MSNBC host Rachel Maddow said during a broadcast in February, "they temporarily shut down the wells that were injecting fracking fluid into the ground at high pressure on the airport property, and lo and behold, those earthquakes stopped."
As RT reported previously, regulators from the states of Ohio, Oklahoma, Kansas and Texas met for the first time in March to discuss limiting the risks posed by the controversial practice, citing specifically reports of increased earthquakes near fracking cites.
You can share this story on social media: