US jets conduct new rounds of airstrikes in Iraq near Erbil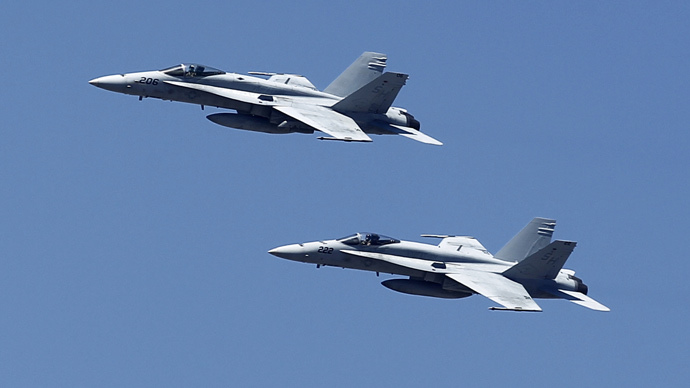 US military aircraft conducted at least three rounds of airstrikes against Islamic State positions in Iraq on Friday. This time there are reports of IS militant casualties, CBS News reported.
All of the bombings occurred around Erbil, the capital city of the autonomous Kurdish region in Iraq, including on a target northwest the city, CNN reported. The first strike took place Friday morning, when US jets bombed IS positions in the northern part of the country.
The second strike was conducted with a US military drone, which likely fired a Hellfire missile, CNN's Barbara Starr reported. Hellfires are known for their precision during bombings. That attack was on a mortar position. Militants left the scene, and when they returned, they were attacked by a different US asset.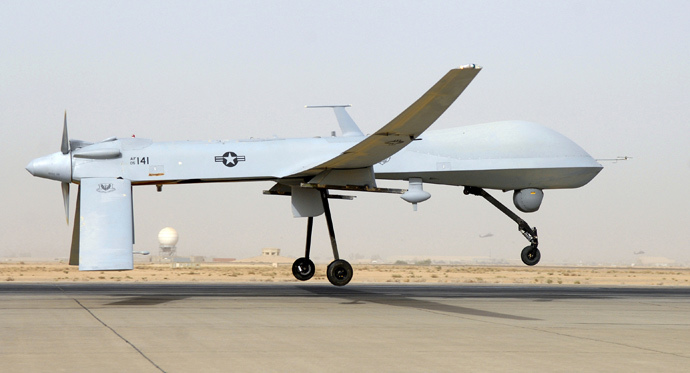 About an hour later, a more comprehensive strike occurred, when four F/A-18 naval jets attacked a stationary convoy of seven IS vehicles, as well as a different mortar position. A total of eight bombs, likely 500-lbs, GPS-guided bombs that are the "weapon of choice" for attacking mobile targets and avoiding civilian casualties, Starr said.
The jets are likely flying combat air patrols and attacking targets as they see them, CNN's Pentagon reporter added.
US Vice President Joe Biden spoke via telephone with Iraqi President Fuad Masum on Friday and addressed the American strikes in northern Iraq, as well as the need for Iraq to build a new government.
"The Vice President emphasized the threat ISIL presented to all Iraqis and affirmed the US commitment to support Iraq and all of its citizens - from north to south - as they work to defend the country against this international threat," the White House said in a statement.
Rear Admiral John Kirby, a Pentagon spokesman, told CBS that it wasn't clear how many Islamic State jihadists might have been killed in the strike.
In the Friday morning strike, two F/A-18 aircraft took off from the aircraft carrier USS George HW Bush in the Persian Gulf. They dropped 500-pound laser-guided bombs on a mobile artillery piece that was shelling the Peshmerga (armed Kurdish fighters) near Erbil, Kirby said. US personnel, including an American consulate, are based in the city.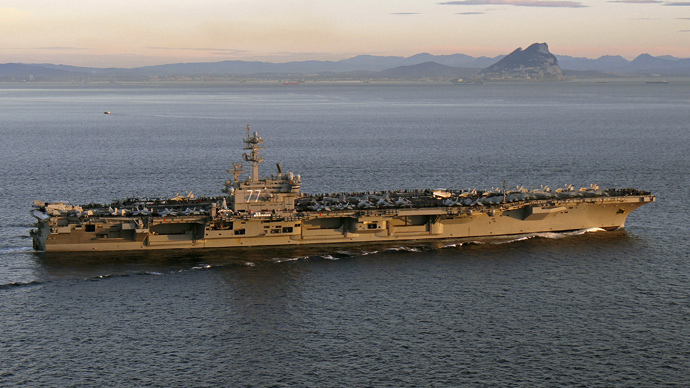 During the Friday afternoon press briefing, White House press secretary Josh Earnest said the US would conduct strikes to protect American personnel, prevent humanitarian crises, or to help unite Iraqi security forces against the ISIS insurgents.
The order to carry out the strikes came from the US Central Command commander after President Barack Obama authorized the use of force on Thursday, Kirby said.
"Today, America is coming to help," the president said in his Thursday announcement, noting that although the United States "cannot and should not" intervene every time there's a crisis in the world, it must act when innocent people are facing violence on a horrific scale.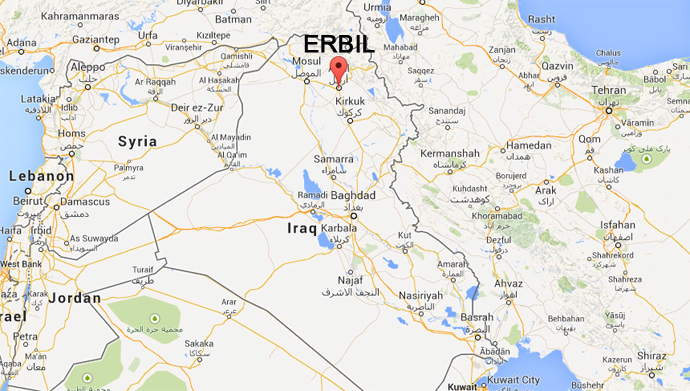 "I therefore authorized targeted airstrikes, if necessary, to help forces in Iraq as they fight to break the siege at Mount Sinjar and protect the civilians trapped there," Obama said. "We can act carefully and responsibly to prevent a potential act of genocide."
Obama said the military will be used to help protect Christians and Yazidis, an ethnic Kurdish minority in northern Iraq.
The US has also begun dropping relief supplies to the refugees. Around 40,000 Yazidis - members of the Kurdish community whose religious beliefs are a mix of ancient Zoroastrianism, Islam, and Christianity - sought refuge on Mount Sinjar last weekend after Islamic State fighters continued their march toward the Kurdish power center of Erbil.
Baghdad has also sent helicopters to drop supplies to people on the mountain, though the amounts were limited.
You can share this story on social media: