New York City's main youth prison ruled by 'brute force' - DOJ report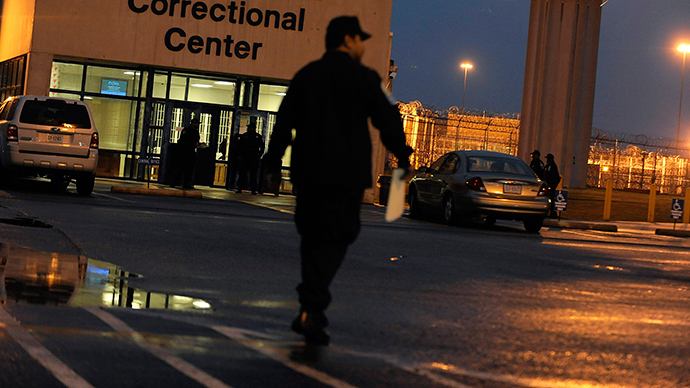 A "deep-seated culture of violence" was the verdict handed down to one of America's largest municipal prison complex, accused of violating the civil rights of young offenders by exposing them to excessive force by correction officers.
If there is single thread that weaves itself evenly throughout the graphic 79-page report, the result of a two-and-a-half-year Justice Department investigation on conditions at the facility between 2011 and 2013, it is the dark thread of violence.
The report, which focused on conditions at three Rikers jails, where male inmates aged 16 to 18 are held, found that about 44 percent of the male population in custody as of October 2012 had been subjected to some level of physical violence by corrections officers on at least one occasion.
"For adolescent inmates, Rikers Island is broken," Preet Bharara, the United States attorney in Manhattan whose office led the investigation, said at a press conference. "It is a place where brute force is the first impulse rather than the last resort, a place where verbal insults are repaid with physical injuries, where beatings are routine, while accountability is rare."
The report broke down some of the most serious findings, saying that "force is used against adolescents at an alarming rate," even when the detainees posed no security threat, while prison staff members often employ "headshots, or blows to an inmate's head or facial area."
In one 21-month period, an average of 150 inmates was sent to "punitive segregation" for 23-hour stretches each month, resulting in a total of 143,823 days in solitary.
Incredibly, many of the young offenders were so frightened by the violence at Rikers that they actually requested to be placed into solitary confinement, the report continued.
Meanwhile, the level of violence at the detention facility is only accelerating. According to the report, there were 565 reported incidents of staff using force against adolescents in 2013, and 517 such incidences in 2012.
The report called the findings "extraordinary" since young offenders between the ages of 16 and 18 made up only about 6 percent of the average population at Rikers (682 young male offenders in 2013). They were "involved in a disproportionate 21 percent of all incidents involving use of force and/or serious injuries."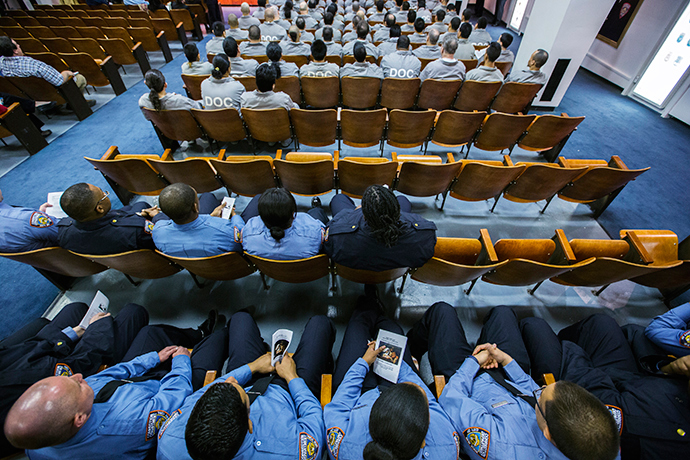 Perhaps the most damning aspect of the report is that the corrections officers were able to act with impunity, rarely being punished for their excessive use of force, despite a "staggering" number of adolescents left injured by some form of violence. Indeed, in order to avoid any inconvenient public fallout over the punishment dished out to the male population, corrections officers regularly took offenders to areas of the facility "without video surveillance cameras."
The report called the absence of such video recordings, which are required by law to be kept on record for four years, "alarming."
The investigation went on to reveal some of the most disturbing problems in the main facility that houses young offenders, the Robert N. Davoren Complex, which is described as "one of the most combustible environments at Rikers, ill-equipped to cope with adolescents who are often belligerent and suffer from a wide range of mental illnesses and behavioral disorders."
The report, addressed to Mayor Bill de Blasio, who has pledged to make prison reform a key part of his tenure, pointed to a "powerful code of silence" among the Rikers authorities.
.@NyDailyNews op ed calls for pulling teens out of Rikers in wake of report on violence http://t.co/6RAKtfF2Da#jails#jailreform#cjreform

— Copwatch (@Copwatch) August 5, 2014
Bharara expressed confidence, however, that New York City authorities would take action to implement more than 70 suggested reforms, among them ensuring that the prison population is "adequately supervised" at all times; inmates receive "prompt medical care after a use of force incident" ; and the needs of each inmate is properly assessed.
Norman Seabrook, president of the Correction Officers' Benevolent Association, said in a statement that he approved some of the reforms detailed in the federal report, but he emphasized that authorities must resort to whatever force is required when defending against a detainee assault.
You can share this story on social media: