American volunteers who contracted Ebola in 'grave' condition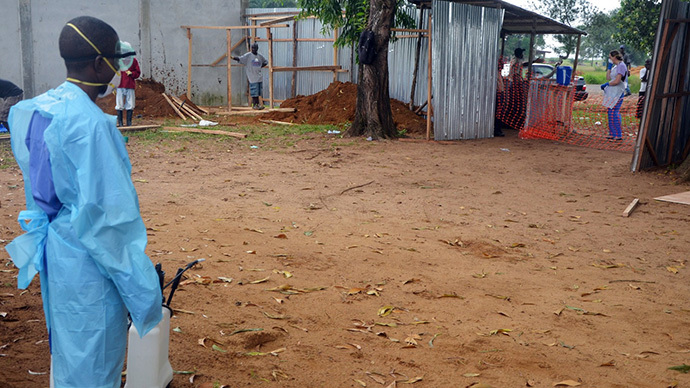 The two Americans humanitarian workers who contracted Ebola while working in West Africa are now in grave condition, the organization said in a statement on Thursday.
Samaritan's Purse, an international relief group based out of Boone, North Carolina, confirmed Thursday that both Dr. Kent Brantly and Nancy Writebol are in "stable but grave condition" after being diagnosed in recent days with the fatal disease.
Dr. Brantly, the 33-year-old medical director of the organization's Monrovia, Liberia-based Ebola Consolidated Case Management Center, tested positive for the virus on Saturday. The following day, Samaritan's Purse confirmed that Writebol tested positive as well while treating patients at the same Monrovia facility.
The director of the Centers for Disease Control said in a statement this week that West Africa is in the midst of "the biggest and most complex Ebola outbreak in history," and that the CDC planned to send 50 additional disease control experts to the region in the coming month.
Meanwhile, Samaritan's Purse said Dr. Brantly "took a slight turn for the worse," and is asking for supporters to continue to send their prayers to the families of the physician and the fellow humanitarian.
A dose of an "experimental serum" had arrived in Liberia on Wednesday. Samaritan's Purse President Franklin Graham said Thursday, but "Dr. Brantly asked that it be given to Nancy Writebol" because it was only enough for one patient.
"However, Dr. Brantly received a unit of blood from a 14-year-old boy who had survived Ebola because of Dr. Brantly's care," Graham continued. "The young boy and his family wanted to be able to help the doctor that saved his life."
There is no cure for the deadly Ebola virus, but companies around the globe have been attempting to develop one as the current outbreak continues to ravage a region in West Africa.
"I'm praying fervently that God will help me survive this disease," Brantly said in an email to colleagues earlier this week. A spokesperson for Samaritan's Purse said the doctor began working in Liberia last October and previously was practicing family medicine in Fort Worth, Texas.
"Dr. Brantly has demonstrated once again how Jesus sacrificed for us," Nancy Writebol's son, Jeremy, told NBC News this week upon learning the physician refused the single dose sent to Liberia. "We pray for Kent's full recovery and healing."
According to the World Health Organization, the latest Ebola outbreak has infected upwards of 1,323 people and killed at least 729.
You can share this story on social media: