Kalashnikov 'feels sorry' for sanctions-struck American customers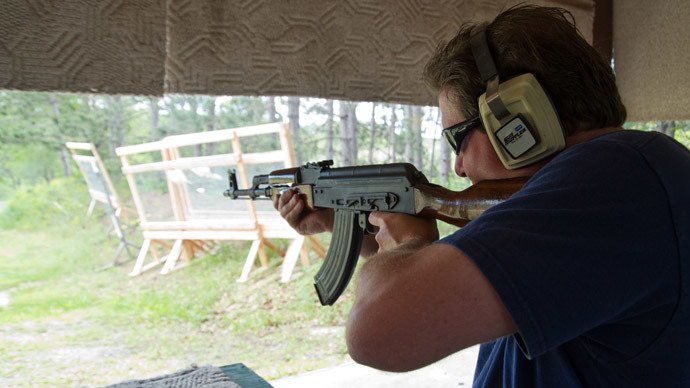 Kalashnikov Concern has expressed its sympathies with its American customers, who will see the firms popular firearms dry up on the US market due to economic sanctions imposed on Russia by Washington.
Targeted by US sectoral sanctions over events in Ukraine, Americans have been ordered to discontinue any deals with the Russian gun maker due to economic sanctions imposed on Russia by the US.
"The present situation has once again proven our guns are highly popular among the Americans and the introduced sanctions go against their interests. Kalashnikov Concern regrets our customers are facing that kind of a problem," the manufacturer's press-secretary Ekaterina Boni told Itar-Tass news agency.
The US Treasury earlier said that the latest round of sanctions does not bar the selling of Russian-made AK-47s within the US that have already been paid for in full. As a result, long-time owners and distributors not in debt to Kalashnikov Concern can continue to operate and sell the weapons as they did prior to the imposition of sanctions as long as "Kalashnikov Concern has no interest in the transaction."
Imports of all of the company's Russian-made weapons are now indefinitely on hold.
Once Washington blacklisted a number of Russian defense sector companies – Kalashnikov Concern included – the legendary AK-47 and its offspring began to disappear from the shelves.
Gun retailers warned customers they are running out of stock as demand spiked beyond expectation.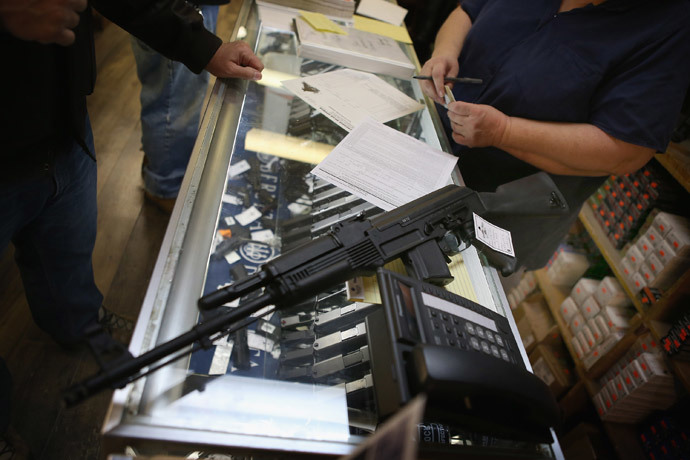 Meanwhile, Americans stocked up on Kalashnikov assault rifles and semi-automatic Saiga shotguns ahead of the Izhevsk-based gun producer's exit from the US market.
Kalashnikov Concern (Izhmash) has been supplying a whole range of its firearms to the US, both for sports and hunting.
The US remains the world's largest consumer of civilian arms, which is why most of the civilian guns sold by the Kalashnikov Group abroad have been sold in America.
Izhmash's Saiga rifles and shotguns, based on the reliable Kalashnikov design, became a hit among gun enthusiasts in the US. Kalashnikov's Saiga semiautomatic shotguns have also been gaining popularity among American law enforcement.
Nearly two decades ago, American gun makers lobbied to limit the sale of Russian arms in the US, and an agreement was signed by then-Prime Minister Viktor Chernomyrdin in 1996.
Despite the limitations, Kalashnikov products became popular and sales have exceeded a million firearms a year. Cheap, reliable and accurate, Russian shotguns have become a serious rival to similar guns available on the US arms market.
You can share this story on social media: