American enthusiasts boost sales of Kalashnikov rifles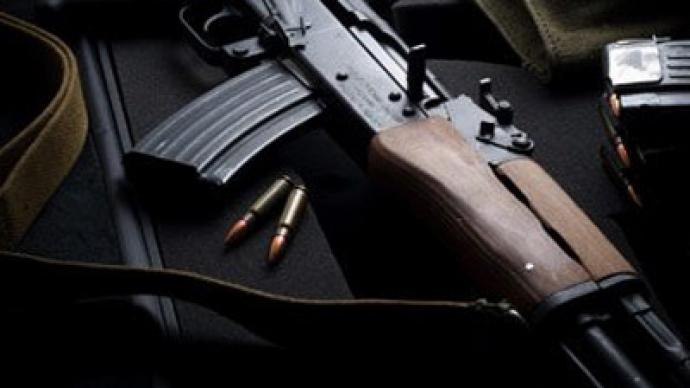 The factory that makes the famous Kalashnikov assault rifle is seeing a welcome boom, as demand of the civilian version of the AK-47 in the United States is growing.
American hunters and gun enthusiasts are rushing to buy tens of thousands of Kalashnikov rifles and shotguns, the New York Times reports. Although Russian weapons account for a tiny portion of the $4.3 billion American gun market last year, sales rose far faster than the average 14% in 2011. United States sales of the civilian versions of famous AK, sold under the brand name Saiga, rose by 50 percent last year, according to officials at the factory.The US market accounts for about two thirds of the global civil production, and is becoming more attractive to maker Izhmash. Earlier this year Maxim Kizuk, the then-CEO of Izhmash, pledged to boost export of civilian rifles to the US by 50%."Typically, an American family will have five or six short- and long-barreled guns," Kuzyuk said in an interview. "Some collectors have more than 20 guns."Izhevsk Machine Works also plans to increase exports of Saiga rifles around the world as demand grows. Law enforcement organisations from France, Poland and Australia have already ordered a number of modified versions.Increasing exports is a part of large scale efforts to save Izhmash, which has made Kalashnikovs since soon after their invention in 1947. The factory has been suffering in recent years because of a complicated multilevel management system, obsolete facilities and low capacity. However, Izhmash has no intention of ending production. The new management team plans to bring the troubled rifle-maker back on track by spending about $70 million over the next three years to upgrade its production facilities, step by step. The company plans to finalize its recovery by the beginning of 2013 and hopes to develop 10 new products next year.
You can share this story on social media: