Downtown New York flooded with thousands protesting Gaza op (PHOTOS)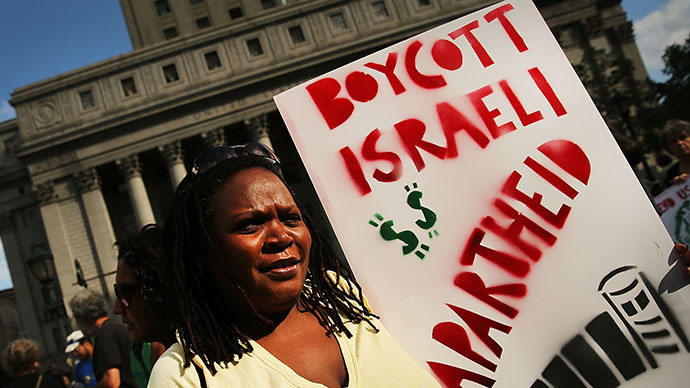 New York was awash with protesters on Friday, as thousands came out in support of more than 880 Palestinians killed in Israel's Gaza offensive. There are increasingly deep fault lines between pro-Palestinian and pro-Israel supporters worldwide.
Israel steps up operation in Gaza LIVE UPDATES
Anywhere from 2,000 to 3,000 demonstrators flooded the streets around Times Square, with the police keeping a watchful eye on the crowds, who waved Palestinian flags and signs condemning Israel and criticizing US aid to the Jewish state, Reuters reported.
"We're trying to break the siege and end the killing in Palestine. We just want them to live like human beings," said Ramsay Jamal, an American of Palestinian descent, who protested with his eight-year-old son on his shoulders. The child held a banner with the words – 'Israel, I'm just a kid. Please don't kill me', with a child's hand prints in red paint around the words.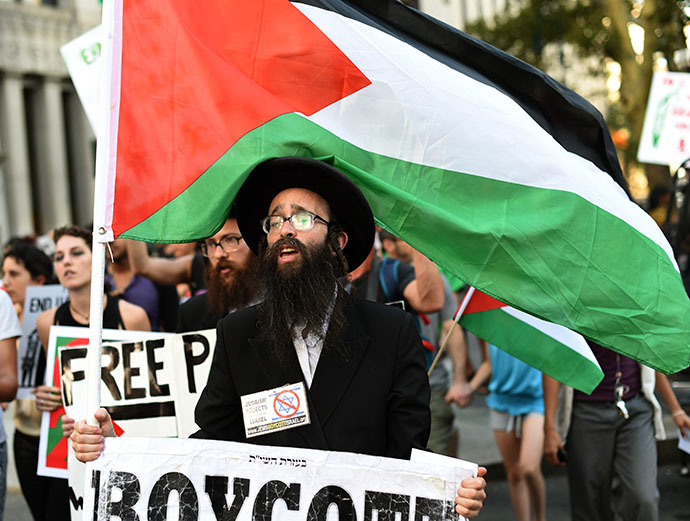 It wasn't apparent who organized the protests, but the crowd drew people from towns and areas far outside New York City – one resident of Connecticut, a nursing student, talked of her parents fleeing from the Gaza Strip decades ago from what was essentially a military operation just like the one seen today.
"Even though I don't live in that country, the country lives in me," the 21-year-old Raya Karzoun told the news agency.
The situation in New York mirrored the dozens of protests that have been occurring in major cities worldwide since the start of Israel's military onslaught on Hamas positions almost three weeks ago.
'In our millions, we're all Palestinian': Wave of protests worldwide demand end to Gaza slaughter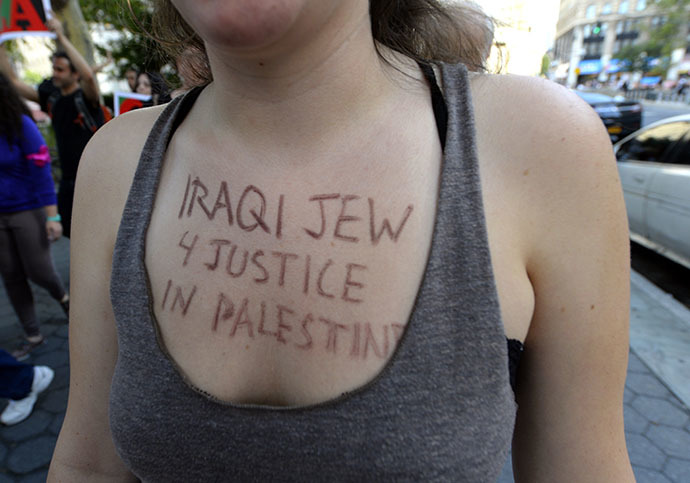 France saw some of the more violent reactions to the events, as protests were banned in some cities and the police had to step in numerous times to protect Jews hiding in Synagogues against a raging crowd. At the same time, hardline Jewish groups also stood accused of instigating the unrest in France, which is home to some of the largest Jewish and Palestinian populations in the world.
France 'bans pro-Palestinian rallies' as tensions increasingly mirror Israel-Gaza animosity
At least 844 Palestinians have lost their lives in Operation Edge, which has recently gone into a ground warfare phase, an alarming escalation in Palestinian civilian casualties, which number 80 percent of all dead, a large fraction of them children. Israel lost 37 troops in the hostilities.
Numerous attempts at ceasefire have taken place since the start of Israel's offensive, the most recent put into force on Saturday, as the sides agreed a 12-hour cessation of hostilities to allow for humanitarian assistance to be delivered.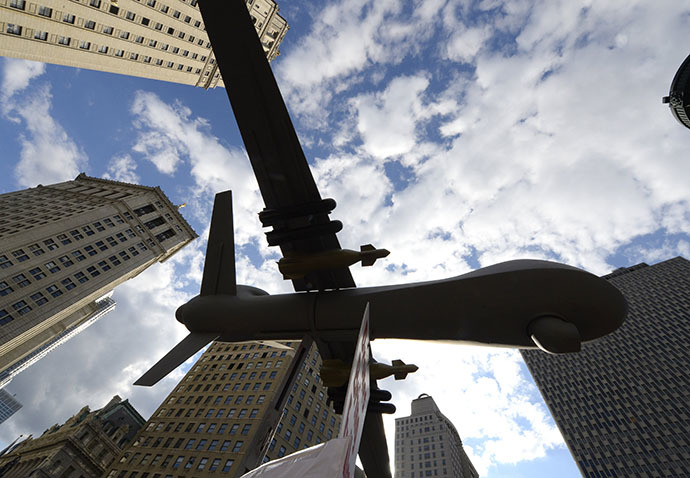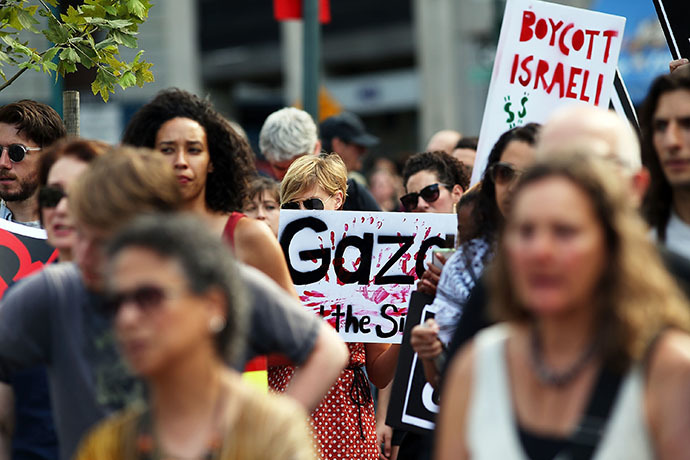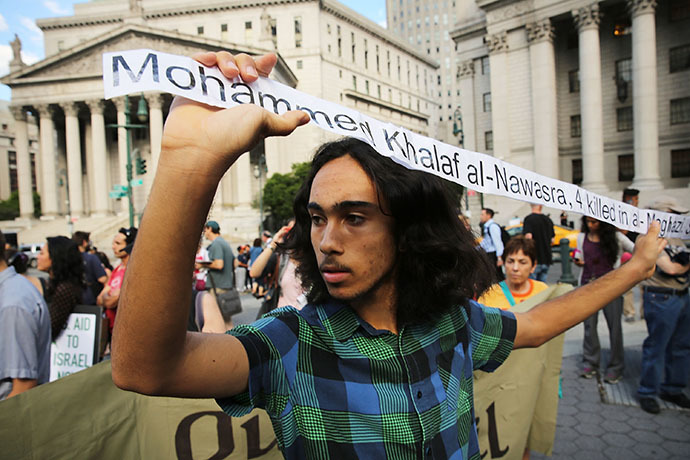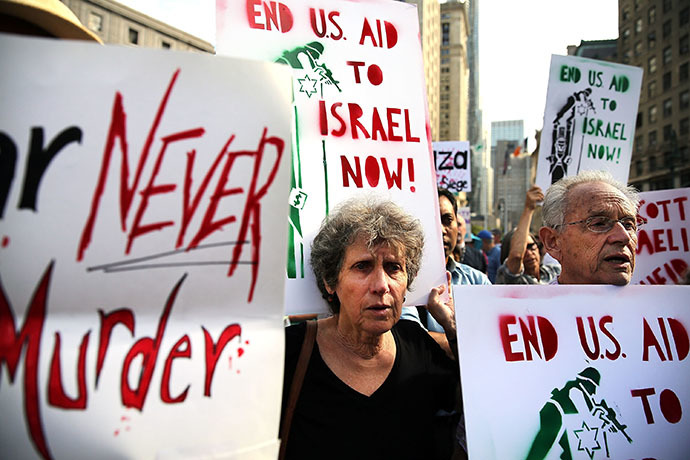 You can share this story on social media: