First West Nile virus death this year reported in Arizona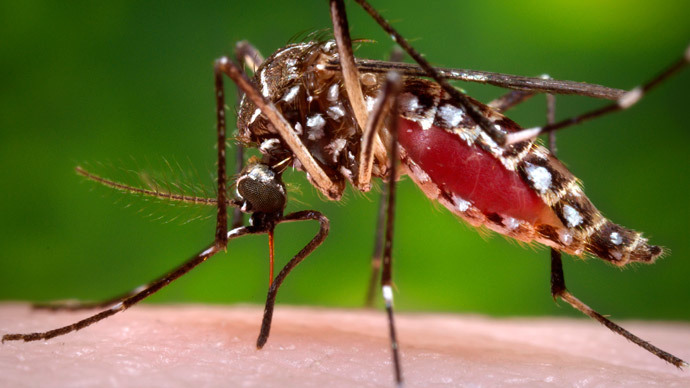 The state of Arizona has reported its first West Nile virus-related death of 2014. The man was in his early 60s and suffered from underlying medical issues.
The case marks the second death linked to the virus in the United States this year. The first fatality was recorded in Missouri in June, when a 75-year-old man passed away after contracting the virus about a month prior.
According to the Arizona Republic, the most recent death was confirmed by the Maricopa County Department of Public Health, which added that only three cases of the West Nile virus have been confirmed this year. There were 52 confirmed cases in 2013.
"Sadly, there is another victim of West Nile virus, a disease we now see every year," Maricopa County Department of Public Health Director Bob England said in a statement to AZFamily. "We can't stress enough the importance in all of us doing our part in ridding our properties of standing water, where mosquitoes like to breed. A little effort can go a long way in protecting the whole community from West Nile virus."
The potentially lethal virus has become an annual concern for some states ever since it was first detected in North America back in 1999. The disease is carried and transmitted by infected mosquitoes, and can be particularly dangerous for elderly individuals. Only 20 percent of victims will actually experience symptoms, which typically involve fevers, headaches, and body weakness. However, in some cases, it can cause severe fevers and brain inflammation that can lead to paralysis or death.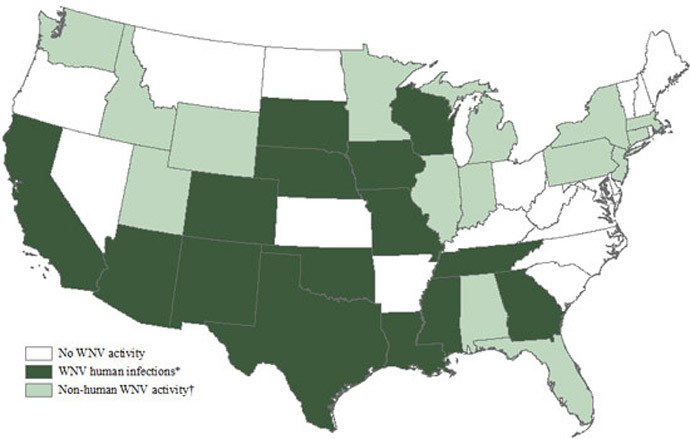 According to the most recent data from the Centers for Disease Control and Prevention (last updated on July 22), 15 states have reported human West Nile virus infections this year, with California's nine incidents topping the list. South Dakota was next, with eight cases. Other states have recorded non-human cases of the virus, with the above chart from the CDC showing activity across the country.
In Arizona, more than 1,000 cases have been reported since 2003.
As noted by the Arizona Republic, Maricopa County has launched a 'Fight the Bite' campaign in an effort to raise awareness about the virus and ensure that local residents know the best ways to avoid being bitten by a mosquito. These include avoiding outdoor activity after dusk and before dawn, using insect repellant, and, when possible, removing potential mosquito breeding grounds like standing water, which can be found in potted plants and bird baths.
"Prevention is the best tool we have," John Kolman, director of Maricopa County Environmental Services Department, told AZFamily. "We need to avoid being bitten by mosquitoes and also prevent mosquitoes from breeding."