Govt bureaucracy undermining US war on terror - report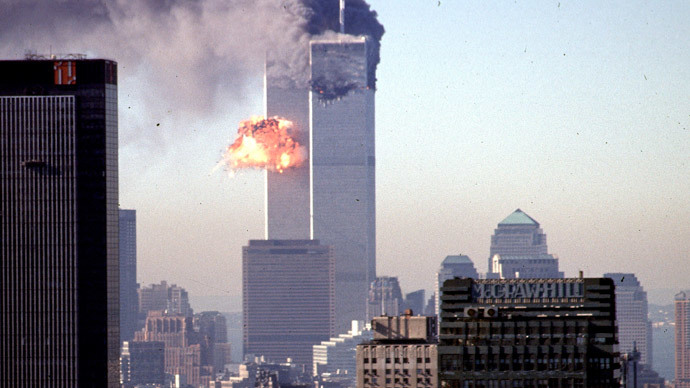 Bureaucracy and fragmented oversight is undermining US ability to combat rapidly evolving terror threats, a study has said. It claims Americans are under a false sense of security and there is a "grave threat" to public security.
The former members of a 9/11 Commission have issued a report entitled "Today's Rising Terrorist Threat and the Danger to the United States" pointing out shortcomings in US anti-terrorist policy. One of the biggest challenges, the report writes, is the waning sense of urgency and a false sense of security in the years following the 9/11 attacks.
"Many Americans think that the terrorist threat is waning - that, as a country, we can begin turning back to other concerns. They are wrong," the report said. "Our serious concern now is that public fatigue and waning urgency will undermine these accomplishments. We cannot afford that."
While the Commission accepts that Al-Qaeda has been dealt some significant blows over the last decade, it has expanded its sphere of activity and now operates in at least 16 countries. The report also highlights the 10,000 foreign fighters who have made their way to Syria, 1,000 of whom have EU passports and can easily enter the US without a visa.
"When these battle-hardened, radicalized fighters return to their home countries, they will pose a serious terrorist threat to both the United States and Europe," it said.
Although the report praises the US's counter-terrorism capabilities in some areas for its increased ability to track evolving threats and prevent attacks, it criticizes the fragmented nature of government oversight. Following the 9/11 attacks, the Commission called to cut down on the oversight that forced the Department of Homeland Security to report to 88 committees and subcommittees of Congress.
"Incredibly," they write, "Congress over the past ten years has increased this plethora of oversight bodies to 92."
However, the Committee believes the US needs to extend its oversight in some areas. It writes that "additional oversight" is needed over the National Security Agency (NSA) that was revealed to be indiscriminately gathering metadata on millions of people by Edward Snowden.
The Committee believes the agency's spy programs are "worth preserving" but greater oversight needs to be used to ensure the protection of civil liberties. It also notes that applications to work at the NSA have fallen by a third since the agency's spy antics were brought to light.
In view of the shortcomings highlighted in the report, the authors have called on the US government to release more information to the US public about the tracking of evolving terror threats.