Puerto Rico announces epidemic of mosquito-borne virus chikungunya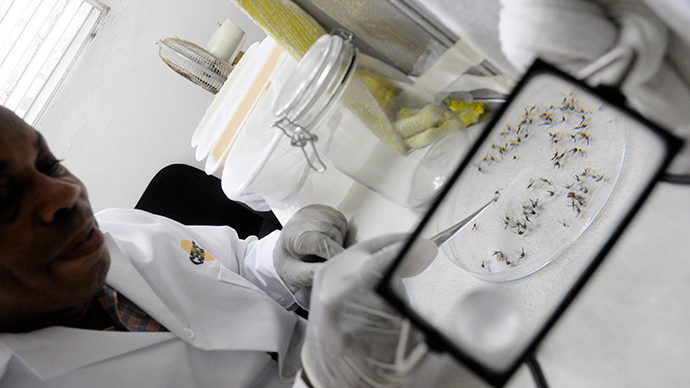 Puerto Rican health officials declared Thursday an epidemic of chikungunya, a mosquito-borne virus that has shown up in more than 200 confirmed cases across the island as of late last month.
Health Secretary Ana Rius said the majority of those cases were reported in the capital of San Juan and nearby areas.
The virus was introduced into the Caribbean region late last year, according to AP. The first chase of chikungunya in Puerto Rico was reported in late May.
Meanwhile, Jamaican health officials reported the nation's first confirmed case on Thursday. Dr. Kevin Harvey, chief medical officer for Jamaica, said chikungunya was found in someone who had recently traveled to a country where the virus has been transmitted locally.
Health officials in Florida also reported the first domestically acquired chikungunya infections in the United States. Both cases involved persons infected with the virus following visits to the Caribbean, then both were bitten by uninfected mosquitoes in Florida, which then transmitted the virus further.
As of July 11, the Pan American Health Organization recorded more than 354,000 suspected and confirmed cases of chikungunya across the Caribbean.
The first locally-transmitted case in the Western Hemisphere was confirmed in December in the French Caribbean territory of St. Martin.
The virus was first identified in Africa in 1953.
Chikungunya symptoms take three to seven days to appear in those who have contracted it. The virus results in high fever for up to five days and a longer period of severe joint pain in the extremities that renders patients largely immobile. Research in the Indian Ocean islands has shown that patients have suffered joint pains for as long as two years, depending on their age.
Other symptoms may include headache, muscle pain, joint swelling, or rash, according to the US Centers for Disease Control and Prevention.
Younger patients usually make a full recovery in five to 15 days. Older patients can take up to two months to regain full strength, and elderly patients even longer.
The virus is rarely fatal, according to health officials. There is no vaccine yet, so treatment largely consists of pain medication.
You can share this story on social media: