​FBI warns driverless cars could become new 'lethal weapon' for terrorists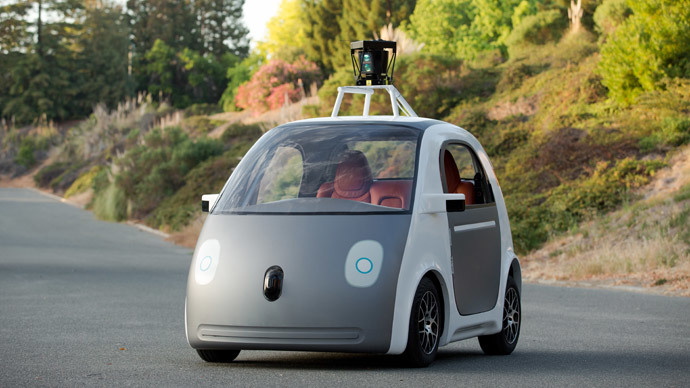 Self-driving cars are being assessed as a "game changing" vehicle and a potential "lethal weapon" according to an internal FBI report, and could be exploited by criminals or terrorists seeking to program explosive-stuffed cars to be self-driving bombs.
The report was obtained by the Guardian after the newspaper made a public records request. FBI predictions included the statement that self-driving cars would ultimately "have a high impact on transforming what both law enforcement and its adversaries can operationally do with a car."
Criminal "multitasking" is being anticipated despite the potential beneficial impact on road safety, and there have been sporadic suggestions that the vehicles could operate as rolling bombing platforms for terrorists – a means by which to conduct suicide bombings without the suicide aspect.
Companies like Google are in the process of developing the self-driving cars which are without a steering wheel and would travel at just 25 mph.
The vehicles use a combination of lidar (laser ranging), radar, video cameras and GPS to overcome obstacles on the road and reach a destination safely.
While still a prototype, the possibility that the cars could "revolutionize" high speed car chases and other criminal activity is on the cards.
"Autonomy … will make mobility more efficient, but will also open up greater possibilities for dual-use applications and ways for a car to be more of a potential lethal weapon that it is today," said the report.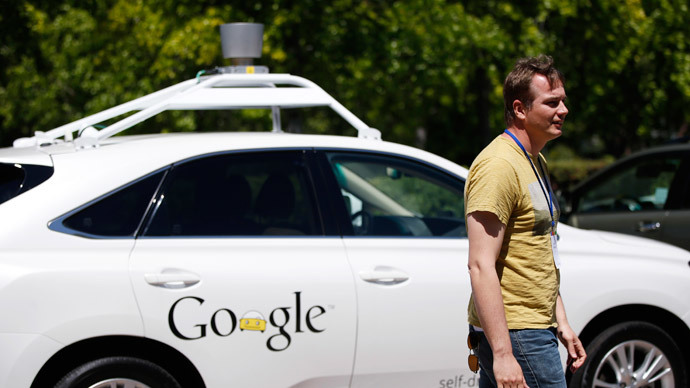 One possibility that was expressed was the chance that people could shoot from the windows of self-driving cars without having to worry about keeping an eye on the road.
In a section of the report sub headed 'Multitasking', it states that "bad actors will be able to conduct tasks that require use of both hands or taking one's eyes off the road which would be impossible today."
The FBI report runs contrary to the message that self-driving vehicle developers are trying to put out the cars are safer than those operated by people.
Google has stated of its prototype that: "They'll be designed to operate safely and autonomously without requiring human intervention. Our software and sensors do all the work. The vehicles will be very basic but they will take you where you want to go at the push of a button."
However, the FBI does anticipate some benefits when it comes to catching criminals.
"Surveillance will be made more effective and easier, with less of a chance that a patrol car will lose sight of a target vehicle," said the report.
"In addition, algorithms can control the distance that the patrol car is behind the target to avoid detection or intentionally have a patrol car make opposite turns at intersections, yet successfully meet up at later points with the target."
You can share this story on social media: