No need for deodorant in space? NASA sends odor-resistant clothes to ISS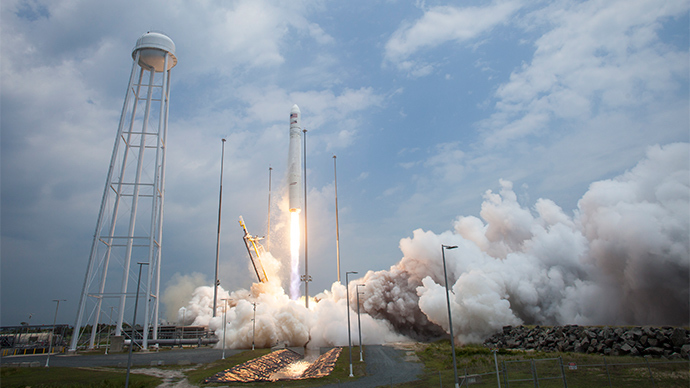 An Antares rocket carrying a Cygnus spacecraft full of supplies was fired toward the International Space Station on Sunday. The rocket contains over 3,000 pounds of cargo, including food, mini satellites, and odor-resistant exercise clothing.
NASA says its new antimicrobial clothing may drastically reduce the amount of clothing needed on the ISS, freeing up room for other equipment.
Clothes for the crew of six adds about 900 pounds of cargo to the station.
The advanced clothing is both bacteria- and odor-resistant, NASA says, which will aid astronauts who exercise for over two hours per day while aboard the ISS. The astronauts will test the clothing for an initial 15 days, NASA says.
"The exercise clothing are hung up to dry for up to 4 hours and then stored in flame-resistant bags. A questionnaire is taken daily soon after exercise to document perception of the exercise clothing."
The 3,300 pounds of cargo fired off on Sunday is scheduled to meet with the ISS on July 16, according to NASA.
The cargo craft will remain attached to the ISS for around a month. Once loaded with about 3,000 pounds of trash, it will then be sent out to burn up upon contact with the Earth's atmosphere.
ISS is resupplied about 12 times per year, as around 20,000 pounds of cargo reaches the station annually.
The ISS resupply was contracted out to Orbital, which, along with another private company SpaceX, provides rockets for NASA launches. Orbital's Antares first flew successfully in April 2013.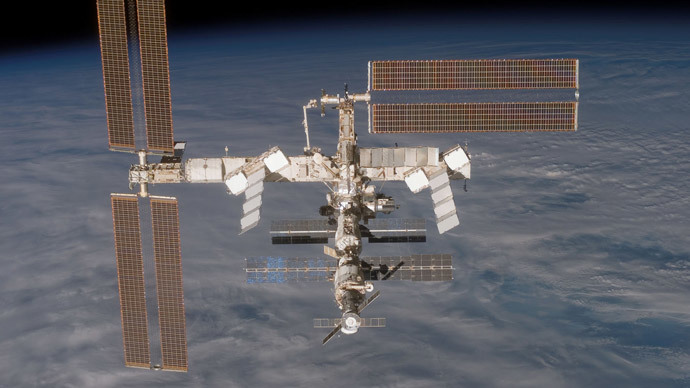 You can share this story on social media: