Amazing views of thunderstorms on Earth taken from space station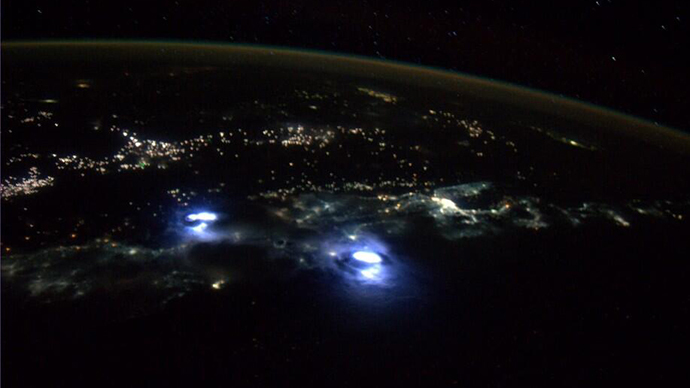 NASA astronaut Reid Wiseman is at it again, posting another mesmerizing Vine video from space. This one, taken from the International Space Station, shows lightning flashes during a thunderstorm above Houston, Texas.
Houston under a #LightningStorm as seen from #SpaceVinehttps://t.co/w6WT623dF2

— Reid Wiseman (@astro_reid) June 27, 2014
The Firestation instrument, launched to the ISS in August 2013, is used to observe and dissect lightning bolts from space. The instrument includes ways to measure lightning flashes and the strength of the electrical discharge, as well as detect gamma-ray electrons.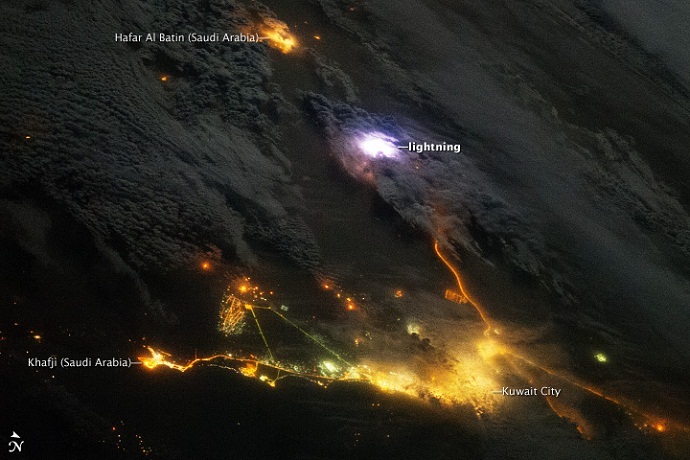 Wiseman, who launched to the ISS in May 2014, has begun sharing his images and videos on social media. He also shared the first Vine video from space.
1st Vine from space! Single Earth orbit. Sun never sets flying parallel w/terminator line #ISS#Exp40@ast... https://t.co/6TwyNdewCU

— Reid Wiseman (@astro_reid) June 6, 2014
This week is 'Lightning Safety Awareness Week" in the US, so Wiseman's Vine is timely.
Distant storms break up the hairline atmosphere at sunrise. pic.twitter.com/mekoacY2ig

— Reid Wiseman (@astro_reid) June 8, 2014
But he's not the first astronaut to use social media from aboard the ISS to interact with people on Earth. In April, astronaut Rick Mastracchio participated in NASA's "Global Selfie" on Earth Day.
An EVA selfie. The space suit makes it very difficult to get a good selfie. I tried several today. pic.twitter.com/GvMEOj3ewu

— Rick Mastracchio (@AstroRM) April 23, 2014
Selfies are as popular with the space crowd as they are with the Earth crowd. On Monday, NASA released a selfie taken by the Mars Curiosity Rover to celebrate its Martian anniversary.
.@MarsCuriosity marks its first full Martian year (687 Earth days) with success: http://t.co/RAQDMRR83s Selfie: pic.twitter.com/h1w5G7Pcms

— NASA (@NASA) June 23, 2014
Canadian astronaut Chris Hadfield, known for his David Bowie cover of 'Space Oddity,' starred in a series of videos from space, including an original song he wrote and recorded during his time as commander of the ISS. He also showed that tears don't fall in space.
Earlier in June, Wiseman and the other ISS crew members showed off their World Cup fever…
This was the Argentina coast a few hours ago. Nice win! #worldcuppic.twitter.com/AHVTJhvL5q

— Reid Wiseman (@astro_reid) June 21, 2014
Along with what football looks like in space.
GO USA! http://t.co/ytjef53ffypic.twitter.com/zKsAQfiiAM

— Reid Wiseman (@astro_reid) June 25, 2014