Feds run out of money fighting illegal immigration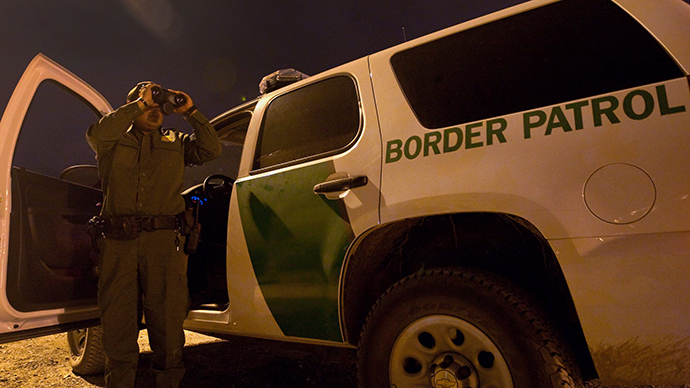 The Obama administration has called on lawmakers to approve an additional $3.7 billion in funds for border control and child health services to adequately address the flood of child migrants arriving in the US from Central America.
US Immigration and Customs Enforcement and US Customs and Border Protection are due to run out of funds by mid-August and mid-September, respectively, if the amount of migrants crossing the southwest US border from the likes of Guatemala, Honduras, and El Salvador continues apace, US Department of Homeland Security Secretary Jeh Johnson said Thursday.
Should Congress refuse to offer emergency funding, "we will have to go to a harsh form of reprogramming that will take money away from some vital homeland security programs I am sure members of this committee care a lot about," Johnson said at a Senate Appropriations Committee hearing, according to the Los Angeles Times.
Meanwhile, Health and Human Services Secretary Sylvia Mathews Burwell said at the hearing that her department is due to run out of beds at temporary housing facilities if the amount of unaccompanied minors coming over the border continues at rates seen in May and June.
She warned that children would be held in much-scrutinized detention centers, or "holding pens," along the border for extended periods should the extra funding for child services not materialize.
Burwell added that it costs anywhere from $250 to $1,000 for the US to contract out health, education, and other services for one occupant at temporary holding facilities. A grantee that assumes such services from the government is often a some sort of religious organization, the HHS secretary said.
About half, or $1.8 billion, of the requested $3.7 billion to HHS to pay for the care of children who are in removal proceedings. About $1.1 billion would go to Immigration and Customs Enforcement and $433 million would go to Customs and Border Protection. The rest of the request would fund an increase in the number of immigration judges and for State Department programs in Central America that attempt to dissuade families from sending children to the US.
In the first half of 2014, more than 52,000 unaccompanied minors crossed the Mexican border into the United States in southwest Texas. There has also been a sharp increase in mothers from Central America carrying their children across the border.
The numbers far outpace a US Conference of Catholic Bishops report released in January that estimated 60,000 minors will enter the US from Central America without adult supervision by the end of 2014. According to Customs and Border Patrol, the 52,193 children caught in 2014 is nearly double the more than 26,000 caught in 2013.
The call for supplemental funding comes amid growing support for modification of current immigration legislation that makes it easier to deport thousands of Central American children who have crossed the border.
The William Wilberforce Trafficking Victims Protection Reauthorization Act of 2008, or TVPRA, was signed by President George W. Bush. It says that unaccompanied minors who aren't from Mexico or Canada (known as "other than Mexicans" or OTMs) cannot be sent back to their home countries. Instead, Customs and Border Patrol is to turn the undocumented children over to the Department of Health and Human Services within 72 hours. HHS will then hold them humanely until they can be released to a "suitable family member" in the US.
The child "shall be promptly placed in the least restrictive setting that is in the best interest of the child," the law stipulates. "Placement of child trafficking victims may include placement in an Unaccompanied Refugee Minor program … if a suitable family member is not available to provide care."
On Wednesday, White House officials confirmed that the administration is seeking to change the TVPRA by asking Congress for permission to treat Central American children the same way they treat Mexican children. This change would allow them to process and deport the unaccompanied minors more quickly and begin to empty out the three federal temporary holding facilities spread across the southwest of the country.
Some Democrats and immigrant-rights groups do not support a change to the trafficking law, saying that returning children to the violent or unstable conditions of their home nation would be an irresponsible, humanitarian failure. Democratic Sen. Patrick Leahy said he would "fight tooth and nail" against changing the trafficking law.
House of Representatives Speaker John Boehner has expressed support for changes to the law, telling reporters this week "we would probably want the language similar to what we have with Mexico."
White House spokesman Josh Earnest said the president is willing to negotiate with Republicans on the funding request, Reuters reported. Earnest added that the administration's proposal reflects GOP priorities, including more immigration judges and additional border patrol resources.
You can share this story on social media: