Pentagon orders 500 new state-of-the-art spy glasses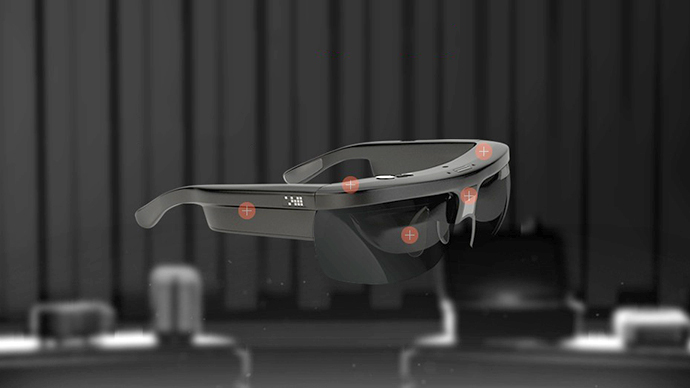 The Pentagon has reportedly placed an order for 500 high-tech wearables that will give Google Glass a run for its money.
According to Defense One technology editor Patrick Turner, the United States Department of Defense is acquiring a cache of the state-of-the-art X6 glasses from San Francisco's Osterhout Design Group that will "give spooks in the field an intelligence edge over everybody else."
Defense One got to get an up-close-and-personal demonstration of the new DOD gear during a recent symposium at the Defense Intelligence Agency's Washington, DC headquarters, Turner wrote, and walked away with more than just an eyeful. According to the website's report, the wearables take current, consumer-grade technology to the next level by offering an array of services that without a doubt seem more fit for a spy or military sniper than the nerd next-door.
"Defense One looked through the glasses at a static, two-dimensional map and suddenly structures appeared in three dimensions related to objects of interest," Turner wrote. "With that particular app, the glasses send information to a server that then processes the image against others to determine the location depicted. The glasses then present data from the database visually in the form of structures, special instructions, clues, etc. The view was smarter and more useful than what you would see with Google Glass, but didn't get in the way of the user's ability to actually see, like a clunky virtual reality headset."
Another part of the demonstration, Turner added, involved testing out a third-party facial-recognition program that allows for the X6 wearer to take a glimpse at someone nearby and then match their likeness with any which individual contained within a database. In theory, the Pentagon could program the biometric information of any service member or insurgent on file into a database linked to the glasses, which would then allow soldiers in the field to see details about the person in front of them right off the bat.
"What they want with the glasses is to bring in a lot of different applications. Facial recognition technologies from images is just one example," Lynn Schnurr, vice president at General Dynamics Information Technology, told Defense One.
The deal between the DOD and Osterhout Design Group comes within weeks of an agreement in which Microsoft acquired IP assets from the California company for a reported $150 million.
"In terms of what we're doing [at ODG], we don't make weapons. We make things that can help people do their jobs," founder Ralph Osterhout told Tech Crunch back in March.
You can share this story on social media: