US military acquires X-ray guns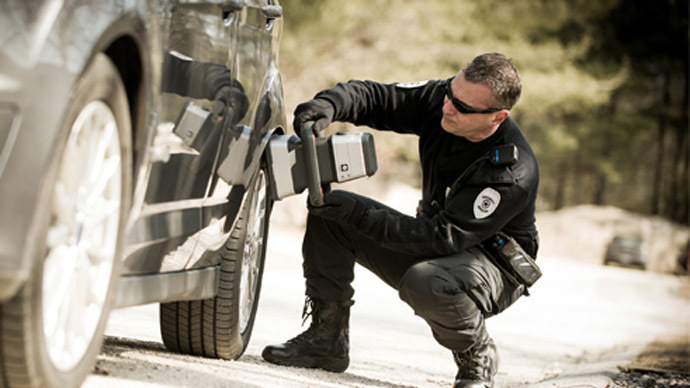 The company behind the backscatter imaging technology rampant in American airports is back with a new invention: a handheld X-ray "gun" capable of seeing through various types of material.
According to national security website Defense One, the device has been dubbed the "Mini Z" portable scanner and it's capable of capturing transparent images and sending them to other devices, such as laptops or tablets. The scanner's manufacturer, American Science and Engineering (AS&E), is currently offering the device to the US military, law enforcement agencies and border patrol officials.
Unlike earlier, less-portable versions of those X-ray scanners used in airports, the Mini Z's backscatter technology doesn't penetrate deeply into organic tissue. Nevertheless, it's being highlighted as an easy and effective way for authorities to quickly check for suspicious packages or potentially dangerous material. Not only can the device see through boxes, bags, airplane wings and car seats, it can display and detect a wide range of objects, including guns, explosive material, bricks of cocaine and other drugs and more.
The Mini Z is the product of roughly seven years of research, a process that involved reducing the form factor of the necessary parts (the X-ray tubes and batteries, among others) from the size of a truck to that of a breadbox. The device can also shoot X-ray beams continuiously, rather than taking one "shot" at a time like a camera.
"The ability to continually generate that X-ray beam is a big factor and a big change," AS&E Vice President Joe Reiss said to Defense One.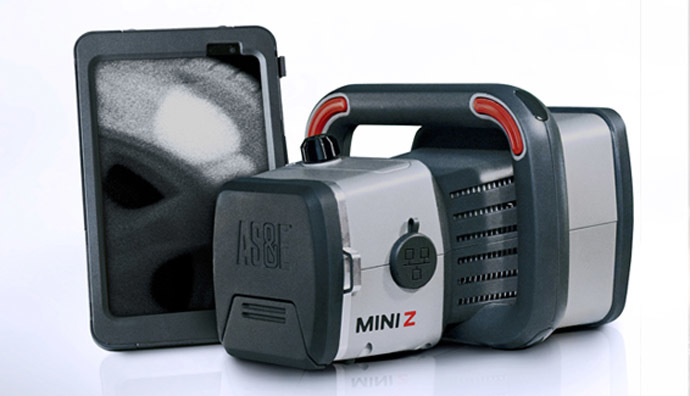 Compared to an airport scanner, the Mini Z is also far more efficient. It only uses 10 watts of power, while the larger systems consume 3,000. It's also 50 percent cheaper than airport scanners, coming in at a price point of $50,000 each
Although the device is now available to the military, it's possible that that US soldiers won't be the primary users. According to Defense One, it's likely that foreign troops being trained by Americans will be employing the Mini Z, but, as noted by Engadget, the scanners may also be used to screen those attending public events within the US, or that customs officials will employ them to screen incoming packages from overseas travelers.
Meanwhile, AS&E said the ideal form of the X-ray scanner would be a model that is worn with eyeglasses, but that such a device is likely still years away. The X-ray tubes needed would have to be even smaller than those in the Mini Z, and there's no telling when engineers would be able to successfully make that a reality.
You can share this story on social media: