​Wrongly convicted: Man who served 25 years sues NYC for $162 mn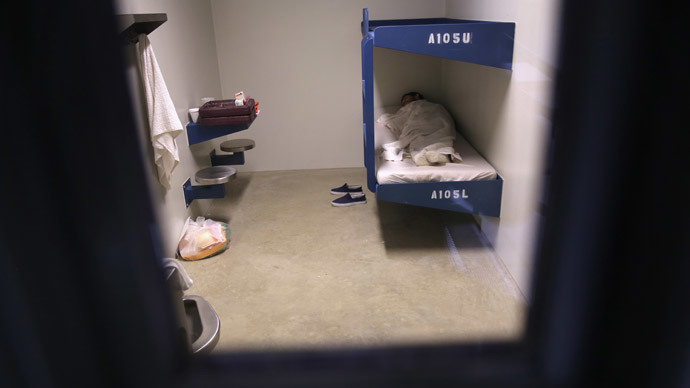 A man recently cleared for the 1989 murder of his friend in New York City by producing proof he was in Florida visiting Disney World is seeking $162 million from the city, his lawyer says.
Jonathan Fleming filed a notice of claim on Tuesday, the first move in suing New York City for the wrongful conviction that put him in prison for almost 25 years.
"I think this is the first step toward getting him what he rightfully deserves," his lawyer Taylor Koss said, according to AP.
The city's comptroller office, which handles such notices, did not comment on Tuesday.
Fleming was freed and his conviction lifted in April when the Brooklyn District Attorney's Office said it finally believed Fleming to be innocent.
Fleming, 52, was convicted of the 1989 shooting death of his friend Darryl "Black" Rush in Brooklyn. But Fleming told police and prosecutors he was in Orlando, Fla. at Disney World when the murder happened.
Fleming produced plane tickets, videos, and postcards from his trip. Authorities argued that the evidence didn't prove that Fleming was actually in Florida at the time of the shooting, and an eyewitness said she saw Fleming shoot Rush.
However, the witness recanted her story shortly after Fleming was convicted in 1990, saying she had lied so police would cut her loose for an unrelated arrest. Despite the recantation, Fleming lost his subsequent appeals cases.
According to the New York Daily News, an investigation unearthed the police report that confirmed the woman's arrest that night and the charge dismissal.
But the now-recanted testimony of a crack addict wasn't the only issue Fleming faced in the uphill battle to prove his innocence. In 2013, the defense asked the Brooklyn District Attorney's Office, via the Conviction Integrity Unit created by then-District Attorney Charles "Joe" Hynes, to review the case.
The DA's office faces increased scrutiny over wrongful convictions from the 1980s and 1990s, due to "coerced confessions, intimidated or untrustworthy witnesses, prosecutorial misconduct or discredited detectives," the New York Times reported.
In their review, prosecutors found that Fleming was arrested while carrying a receipt from his hotel in Florida with a timestamp that proved he couldn't have been in New York in time to gun down Rush. They also found a report from Orlando police who interviewed hotel staff where Fleming was staying.
The police report said several staff members remembered seeing Fleming there, according to ProPublica.
Neither piece of evidence was ever handed over to the defense.
"[Prosecutors] had the evidence that this man was on a Disney World vacation when this crime was committed," Fleming's attorney, Taylor Koss, told the New York Post upon his client's exoneration in April. "It's disgusting."
You can share this story on social media: