Obama refuses to send troops to Iraq, but won't rule out air strikes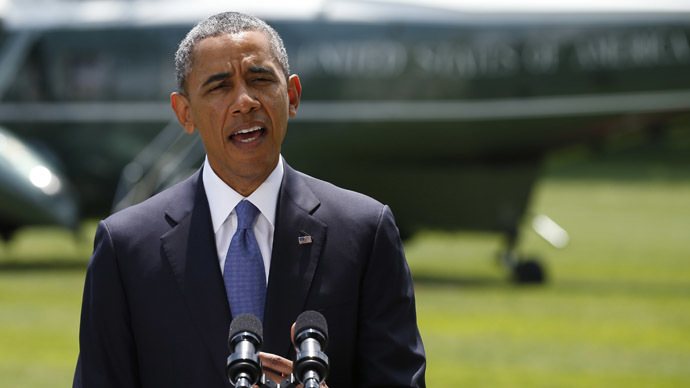 The United States may begin providing military assistance to the Iraqi government within days, President Barack Obama said Friday, as extremists continue to seize major cities there in the midst of an intensifying violent campaign of insurgency.
Speaking outside of the White House, the president said he has discussed the crisis in Iraq with his National Security Council earlier in the day and will soon reveal what action, if any, the US will take with regards to the situation. A day earlier, he answered a question about the crisis there by saying his administration is "prepared to take military action whenever our national security is threatened."
Weighing in from Washington, DC on Friday at around 12 noon, the president said he has tasked his national security team with preparing a range of options to be presented to him in the coming days.
"We will not be sending US troops back into combat in Iraq," Obama said, after a day earlier acknowledging that Baghdad has asked Washington to consider launching air attacks at targets pertaining to the terrorist groups who have wreaked havoc there in recent days. "Were not going to allow ourselves to be dragged back into a situation" similar to what happened the last time the US military became involved in Iraq, he said.
If the US does prove military assistance, however, Obama said that he'd expect the Iraqi government to do its part to try and bring stability to the region.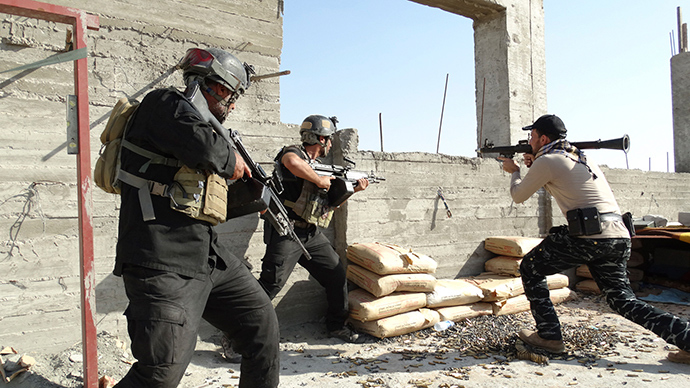 "Short term military action, including any assistance we might provide, won't succeed," Obama said Friday, unless the Iraqi government pursues a diplomatic route.
"The United States is not simply going to involve itself in a military action in the absence of a political plan by the Iraqis that gives us some assurance that they're prepared to work together," he said.
"This should be a wake-up call: Iraq's leaders have to demonstrate a willingness to make hard decisions and compromises on behalf of the Iraqi people in order to bring the country together," Obama said. "In that effort, they will have the support of the United States and our allies."
A major concern, he added, is that the Islamic State of Iraq and the Levant (ISIS or ISIL) militants who are leading that revolt may pose a direct risk to American interests abroad and at home.
"We have an interest in making sure that a group like ISIL, which is a vicious organization and has been able to take advantage of the chaos in Syria, that they don't get a broader foothold," he said.
"We will consult closely with Congress as make determinations about appropriate action and we will continue to keep the American people fully informed," the president added.
UN voices 'extreme alarm' as hundreds killed by ISIS
The United Nations' top human rights official has voiced "extreme alarm" over summary executions, rape, retaliatory killings, and overall violence towards civilians, saying there have been hundreds of casualties as insurgents press on to Baghdad.
Members of ISIS, "including prisoners they had released from jails in Mosul and provided with arms, have been actively seeking out — and in some cases killing — soldiers, police and others, including civilians, whom they perceive as being associated with the government," said Navi Pillay, the United Nations High Commissioner for Human Rights.
Though a definitive count of casualties is unknown, "the number of people killed in the conflict in recent days may run into the hundreds, and the number of wounded is said to be approaching 1,000," Pillay said.
Pillay added that insurgents are under "particular scrutiny" based on the human rights violations allegedly committed by ISIS and other militants during the Syrian civil war.