Mother of seven found dead in jail cell serving time for children's truancy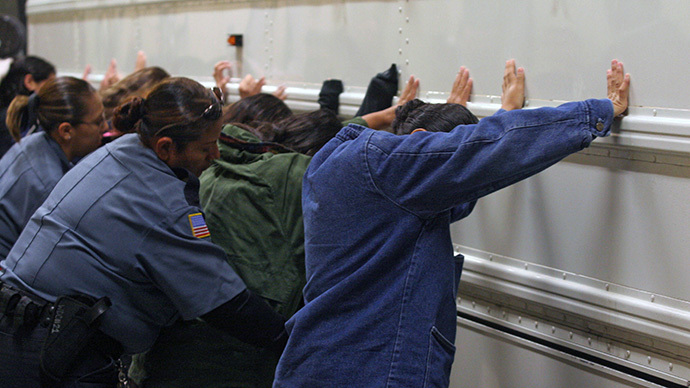 A Pennsylvania woman who was serving a two-day jail sentence for failing to pay fines accrued by her children's truancy was found dead in her cell over the weekend, inspiring the judge who sent her there to condemn the system that mandated her sentence.
Eileen DiNino, a 55-year-old mother of seven from Reading, Pennsylvania, was found dead in her cell on Saturday. She was in the midst of a 48-hour jail sentence that was meant to erase her $2,000 debt, which had built up since 1999 by her sons' truancy from a vocational school, according to the Associated Press.
Police said the cause of death has yet to be determined, but the tragedy has already infuriated much of the community and the judge who sent DiNino to the Berks County jail.
"Did something happen? Was she scared to death?" said District Judge Dean Patton, who told reporters that he has been unable to sleep in the wake of her death yet had no other option under the law than to impose the sentence.
He said he sentenced her to 48 hours because a short time behind bars sometimes helps "break the habit" for parents who become comfortable with allowing their children to miss school or who fail to take them there. Truancy fines do not exceed $75 but can quickly add up as citations continue and court costs multiply.
Patton said DiNino was "a lost soul" who struggled to control her children and often missed scheduled court proceedings or showed up without the necessary documents.
"She cared about her kids, but her kids ruled the roost. She was just accepting what was coming, and (would) let the cards fall where they may," he said. "This lady didn't need to be there. We don't do debtor's prisons anymore. That went out 100 years ago."
According to the Reading Eagle, over 1,600 people have been put in jail in Berks County due to truancy fines since 2000. Two-thirds of those detainees were women, with critics of the so-called habit-breaking policy blaming the language barrier that stands between the many Hispanic families in Reading and the various school districts.
"What you see is kind of a slice of inner-city life," lawyer Ricahrd Guida, a veteran of a decade of truancy cases, told AP. "The people at home taking care of the children are mothers. Many times, they're overwhelmed, and some of these kids are no angels."
DeNino's surviving family members told the Reading Eagle that her death has left them devastated – a feeling made more painful by the idea that her time in jail would be the end of a long chapter.
Instead of appearing in court in dirty clothing with unkempt hair, DiNino surrendered herself in a calm, controlled manner.
"She was a different person. She was cleaned up, smiling," Judge Patton said. "I think she realized, when this thing is done, the weight was off her shoulders."
You can share this story on social media: