US airlines lobby Congress to shut out cheaper European competitor
Published time: 10 Jun, 2014 22:52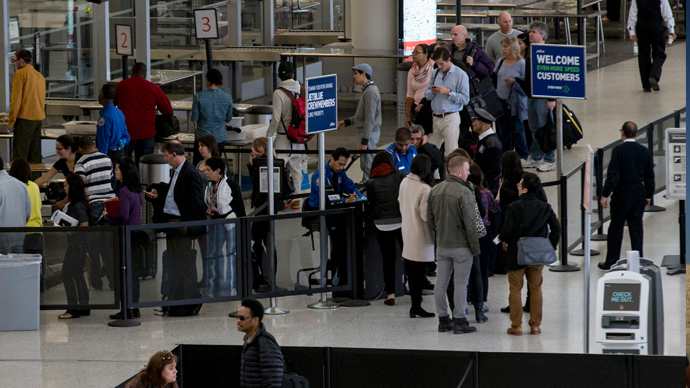 A contingent of US lawmakers has moved to block an attempt from European Union officials who represent a Norwegian airline aiming to make headway outside Scandinavia and into the US by offering American travelers cheaper international fares.
An application from Norwegian Air Shuttle has awaited a decision for months on a proposed plan to use an Ireland-based subsidiary – a move that would expand the company into territory where the largest American and European airlines currently control the marketplace.
That move, which would require authorization from the US Department of Transportation (DOT), was dealt a major blow on Monday when the US House of Representatives passed an amendment to a proposed DOT budget that essentially blocks the DOT from reviewing the application.
European officials supporting the Norwegian airline's cause told The Wall Street Journal that the vote's passage Monday would likely lead to "very spirited discussions" during a scheduled meeting between European transportation regulators in Vienna on Tuesday.
Opponents of the proposal say the Norwegian Air Shuttle is trying to expand into Ireland in order to take advantage of finance rates that are unavailable in Norway, skirting European labor laws and allowing the company to hire cheaper labor and pay less in registration fees.
A DOT spokesman said the application has only been delayed because "it is a contested proceeding," although the DOT "cannot comment on the merits of the case."
That explanation did little to satisfy those frustrated with the foot-dragging. The department must give its permission under the terms of the US-EU Open Skies agreement, which allows Irish airlines to operate throughout all European and American cities.
"The strategy seems to be to allow [Norwegian Air Shuttle] to bleed slowly to death as the administration seemingly cannot move. But if they don't grant the permit, it is in violation of European rights under the [Open Skies] agreement," a European official told the Journal. "It cannot be that the EU-US agreement only operates when one side says so."
A spokesman for Air Line Pilots Association International, which bills itself as the largest union of airline pilots in the world, told the Daily Signal that more than 100 members of Congress have "weighed in with the DOT against [the application] for a foreign air carrier permit."
However, a spokesman for Norwegian Air Shuttle argued that lobbyists and the DOT have forgotten about the consumer by siding with the three American airlines which dominate trans-Atlantic service.