'Squarely your fault': Netflix won't backpedal following Verizon's legal threat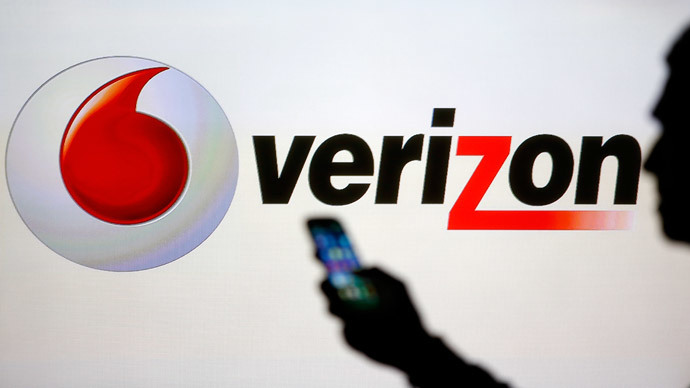 Online video provider Netflix hinted that it will not budge after sending its customers error notices blaming Verizon and other ISPs for problems with video streaming services. It added that the notices were part of a transparency test set to end June 16.
Netflix is in the midst of a long-running feud with Verizon, arguing that the internet provider's network is congested and it is not doing enough to provide Netflix subscribers with the service they expect.
Subscribers attempting to stream online Netflix videos often experience glitches in the video streams, particularly in busy evening periods.
But ISPs argue that the problems actually exist because Netflix has chosen to deliver some of its content through intermediaries. Netflix, however, denies the accusation.
On Monday, Netflix general counsel David Hyman wrote to his legal counterpart at Verizon, stating that blaming Netflix for a congested network "is like blaming drivers on a bridge for traffic jams when you're the one who decided to leave three lanes closed during a rush hour."
Hyman went on to explain to Verizon's executive vice president for public policy, Randal S. Milch, that Netflix has been "examining the difference between the speed at which the Verizon network handles Netflix at peak versus non-peak times."
Verizon itself "upsells customers to higher speed packages based on improved access to video services including those of Netflix," Hyman continued.
He then laid the blame squarely in Verizon's corner.
"As an ISP, you sell your customers a connection to the internet. To ensure that these customers get the level of service they pay for, it is your responsibility to make sure, that your network has sufficient capacity to accommodate the data requests made by these customers," Hyman wrote.
The feud between the two companies is becoming increasingly bitter. Last week, Verizon sent a cease-and-desist letter to Netflix threatening a lawsuit unless Netflix stops sending notices to its customers blaming Verizon for poor quality. The company also demanded a list of all customers who received such messages, along with an explanation of how each message was justified.
"Failure to provide this information may lead us to pursue legal remedies, and Verizon reserves all rights in that regard," Verizon wrote.
But Hyman struck a more conciliatory note, saying that the messages Netflix sent were part of a transparency test which is scheduled to end on June 16.
"Regardless of this specific test, we will continue to work on ways to communicate network conditions to our customers. We're also happy to work with you on ways to improve network transparency to our mutual customers," he said.
Technology news and information website Ars Technica asked Netflix if the letter to Verizon had contained the list of customers "to whom it has sent the messages or specific justification for each one" as Verizon had demanded. A Netflix spokesman responded by saying the "letter speaks for itself."
Netflix also criticized Verizon for not joining Netflix's Open Connect peering service and caching program, which would have significantly improved the quality of video streaming.
"You have chosen not to participate in the Open Connect Program, but instead have allowed your network connection to Netflix to degrade until we agreed to pay for augmented interconnection," said Hyman.
In February Netflix agreed to pay Comcast for a direct link to the ISP network and video performance improved massively in March. But although Netflix and Verizon struck a paid performing deal on April 28, performance continued to drop throughout May.
"Verizon FiOS is down two slots and now ranks behind DSL providers Frontier and Windstream," Netflix wrote Monday after releasing the May update of Netflix ISP Speed Index.
When asked again if Verizon plans to file the lawsuit that it threatened in its cease-and-desist letter, the Verizon spokesperson said "I'm not going to respond."