CIA tries to crack down on harassment, leaves employees unhappy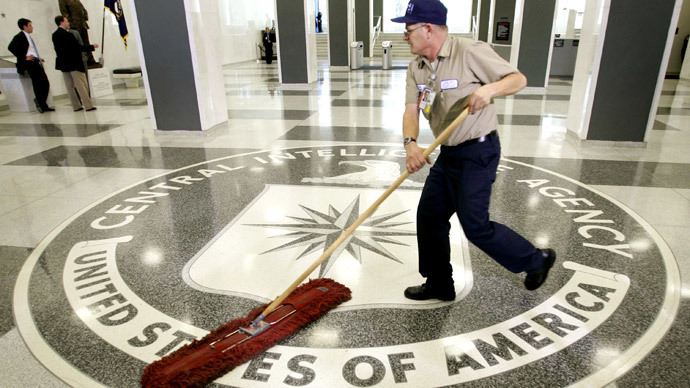 In an attempt to crack down on workplace misconduct, the CIA has disciplined 15 of its employees for sexual, racial, or other types of harassment over the course of last year.
The action was taken throughout 2013, but the issue became a topic of heated internal discussion over the last few weeks, when the head of the CIA's Office of Equal Employment Opportunity sent out a message to its employees describing what had done to combat instances of harassment.
According to the Associated Press, the internal message stated that of 69 harassment complaints made during the 12 months ending September 30, 2013, exactly 15 of them were credible.
None of the employees in question were named, but the agency did describe the circumstances surrounding four of the incidents.
In one, a male officer was found to have sexually harassed multiple female employees at an overseas post. He was returned to the United States and made to undergo mandatory harassment training. Another contractor who had groped a woman, meanwhile, was removed from his position and "reviewed for possible termination."
In another case, a supervisor using "bullying, hostile behavior" was also removed from his job at the time, handed a letter chastising his actions, and placed in leadership and harassment training.
Finally, an employee who used a racial slur was given a letter of reprimand.
The CIA explained to the AP that its goal was to reduce and discourage workplace harassment instead of simply punishing those responsible, but acknowledged that many employees were unhappy with the fact that no one lost their job or was demoted over their violations.
Frustrations were also evident in postings on the CIA's internal networks, where some workers criticized the agency for failing to sufficiently address the situation. One post in particular claimed, "the CIA's personnel systems seem to be fundamentally broken, and harassment frequently goes unreported."
In response, agency officials provided the AP with the message CIA Director John Brennan sent employees in March, which stated harassment would not be tolerated and declared in part that, "Words or actions that harm a colleague and undermine his or her career are more than just unprofessional, painful and wrong — they are illegal and hurt us all."
Still, harassment within the CIA remains a tricky issue, especially considering that much of the agency's behavior is clouded in secrecy. Some cases, such as a 2012 affair between a senior service manager and a female subordinate, only result in action when high-level officials are notified of the situation. Other times, sexual misconduct problems end up ensnaring the top officials themselves, such as when former CIA Director David Petraeus resigned after admitting to an affair with his biographer.
Accusations of gender bias also exist, with a 2007 lawsuit claiming that women in the agency who had affairs with foreigners were subjected to much harsher treatment than men who did the same. That case was dismissed due to the fact that men significantly outnumber women at the CIA, but some of the women were awarded settlement through separate cases.
You can share this story on social media: