Discriminatory immigration tactics will cost Connecticut town hefty sum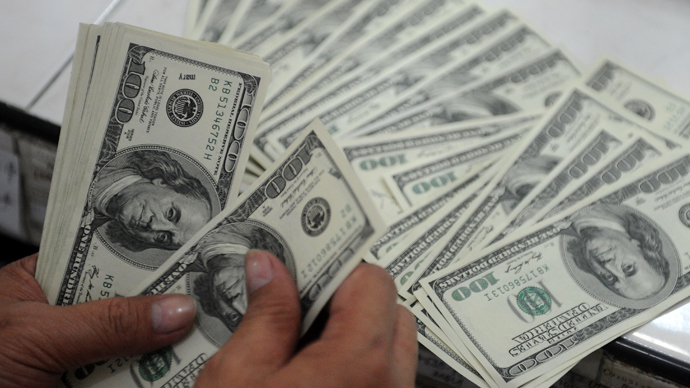 A large town in Connecticut has agreed to pay out $450,000 to settle a civil rights lawsuit brought by at least 20 Latino residents who alleged they were repeatedly victimized by police over a number of years.
East Haven Mayor Joseph Maturo Jr. maintained that municipal authorities had committed no wrongdoing. As part of the settlement, though, East Haven also agreed to limit questioning about an individual's immigration status and stop enforcing immigration detainers, according to the Hartford Courant.
Police in East Haven have been under federal scrutiny since 2009, when the US Department of Justice launched a civil rights investigation into allegations the police frequently engaged in discrimination and, at times, bias police methods.
A lawsuit filed in 2010 on behalf of approximately 20 defendants claimed that the Latinos in question were subject to false arrests, illegal searches, obstruction of justice, and various methods of assault. Town authorities repeatedly said the charges were without merit but began negotiating the settlement after four police officers were arrested as part of the Justice Department probe in 2012.
Those officers, including the president of the local police union, were apprehended by the FBI on charges they assaulted Hispanic residents who were handcuffed, regularly intimidated shoppers at a Los Amigos Grocery store, and forged reports to cover up the abuse, along with other alleged misdeeds.
"They should have to pay, not with many years, but enough to make an example of them. They should not abuse their power," local resident Luis Rodriguez told the local CBS affiliate at the time. "All I ever wanted was to be left in peace."
That criminal case ended in February of this year when the last of the defendants was sentenced to four months in jail. Two others were previously sentenced to 30 months in prison and 60 months in prison.
As part of the settlement announced Monday, the East Haven Police Department will have a strictly limited role in enforcing civil immigration laws.
"I wish to emphasize that this settlement agreement is in no way an admission of wrongdoing on the part of the Town or the East Haven Police Department," Mayor Maturo said in a statement. "Rather, this settlement is another important step in the healing process for our community and for our police family…With this painful chapter in our town's history coming to a close, I am confident that our community and police department will continue to heal, grow, and prosper."
East Haven - which in 2010 had a population of 29,257 – was 82.6 percent Caucasian, 10.3 percent Hispanic or Latino, 2.9 percent African American, and 3.3 percent Asian.
Among those celebrating the settlement was Marcia Chacon, an East Haven business owner and plaintiff in the case whose store was the frequent target of discriminating police.
"We are very happy to be finished with this long struggle for the recognition of our rights, and look forward to moving on with our lives," she said in a statement to the press. "My husband and I run a law-abiding small business and will continue to do so. We strongly believe that this settlement will be good for the town for other business owners like us."
You can share this story on social media: