South Carolina governor's unfortunate education tweet goes viral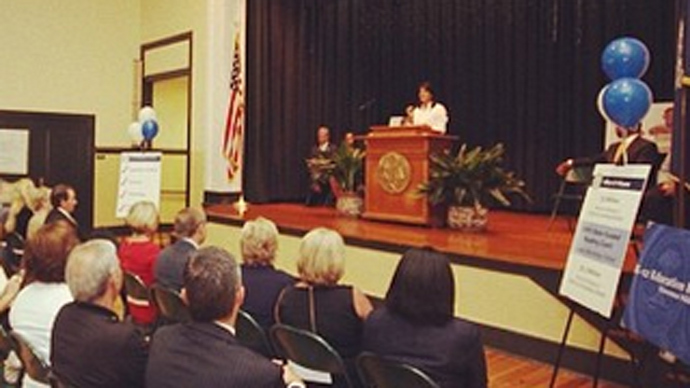 The governor of South Carolina created a mini-Twitter firestorm among the chattering class on Monday by mistakenly announcing that the state, in the process of passing education reform, "will no longer educate children."
Governor Nikki Haley, a Republican, seemed to type out a complete tweet only to attach an Instagram link at the end of it, a situation in which Twitter likely chopped up the message at an unfortunate point. The tweet has since been deleted, but screenshots of the image remain thanks to a number of political pundits and a mounting number of re-tweets.
I'm glad I got a screenshot of that really stupid @nikkihaley tweet before it got pulled... pic.twitter.com/d7jSEsvlY5

— Alex Planes (@TMFBiggles) June 9, 2014
While Haley removed the tweet before long, the Instagram link she provided at the end provided some insight into what her initial intention probably was.
"South Carolina made history this year by passing education reform. We will no longer educate children based on where they are born," she wrote on Instagram Monday afternoon. "Through reading coaches, technology investments, and expanding charter schools we just confirmed that we want our children to be the future workforce for our growing high tech jobs! #ItIsAGreatDayInSC"
You can share this story on social media: