Second US military jet in 24 hours crashes off California coast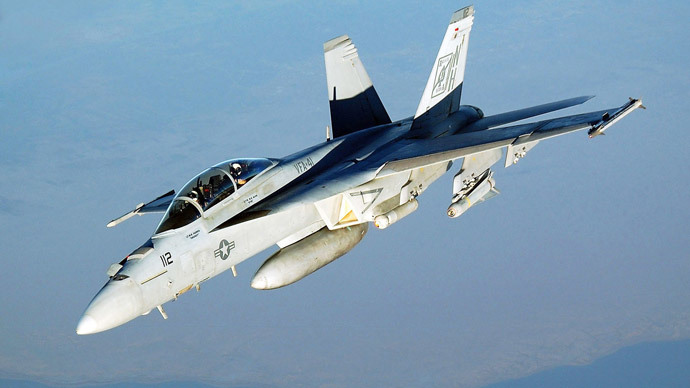 A US Navy Super Hornet jet fighter crashed in the Pacific Ocean off the southern coast of California late Wednesday night, the US Navy said. This is the second crash of a US marine jet in the area in 24 hours.
The Navy F/A-18E Super Hornet jet "impacted the water" as it approached the USS Carl Vinson (CVN 70) at about 10pm local time (6am GMT) Wednesday.
"The pilot ejected from the aircraft, was recovered safely and is currently aboard Carl Vinson in stable condition," the Navy said in a statement.
The jet was part of the Strike Fighter Squadron (VFA) 81 based at Naval Air Station (NAS) Oceana in Virginia. The jet has not been recovered from the crash.
An investigation has been launched into the crash's causes, while all operations have been halted aboard the USS Carl Vinson.
The remaining airborne aircraft operating in the area were diverted to NAS North Island in Coronado, California, and landed at about 11 pm local time (7 am GMT).
The Carl Vinson and Carrier Air Wing 17 have been conducting a Joint Task Force Exercise "to test a strike group's ability to operate in hostile and complex environments with other US and coalition forces," the official statement of the Navy said. The exercise was carried out ahead of the group's upcoming deployment.
This incident is the second military jet to crash in the region of South California in 24 hours. Earlier on Wednesday the Third Marine Aircraft Wing AV-8B Harrier crashed into a residential area in Imperial Valley, Southern California. At least two houses caught fire.
There were no reports of injuries on the ground. The pilot successfully ejected from the aircraft and was not hurt. The jet was stationed at Marine Corps Air Station Yuma, Arizona, officials said. The causes are being investigated.
You can share this story on social media: