'Armed and dangerous' political consultant in custody following nationwide manhunt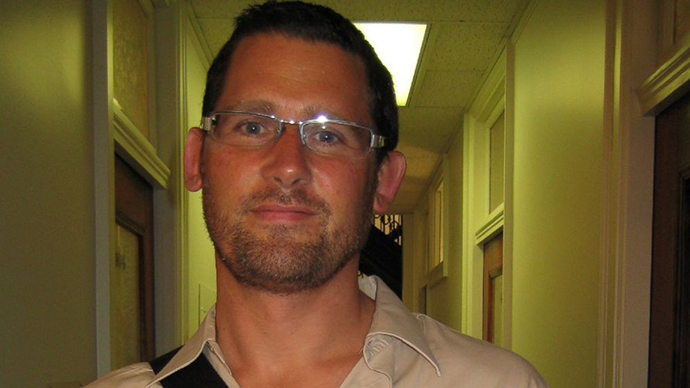 Authorities in the United States conducted a coast-to-coast manhunt for a San Francisco, California man suspected of getting his hands on a cache of explosives, and believed to be armed and dangerous.
The Federal Bureau of Investigation confirmed to local news broadcaster KTVU that Ryan Kelly Chamberlain II had been taken into custody Monday evening by San Francisco police, and was being prepared for transfer to the FBI.
An agency spokesman, Peter Lee, told reporters over the weekend that an ongoing investigation brought them to Chamberlain's apartment on Saturday, where officials executed a search warrant but were unable to locate the suspect: a 42-year-old former consultant with an active social media presence and described by one acquaintance as "a nice guy."
A crew of two dozen FBI agents, hazardous material personnel, police officers and firefighters were on the scene when the raid was carried out, the San Francisco Gate reported, and authorities closed down much of area while they scoured Chamberlain's apartment at 1831 Pole Street for evidence.
"He did possess explosives at his residence," Lee told reporters. "Anyone who possesses explosives should be considered armed and dangerous."
Officials had so far declined to officer specifics with regards to what was discovered during the search, but Lee refuted media claims that suggested ricin or other chemical or biological threats existed. The FBI had ordered law enforcement nationwide to be on the lookout for Chamberlain, who they say was last seen south of the city early Saturday wearing a navy blue hooded sweatshirt and jeans and driving a white 2008 Nissan Altima.
"We believe he is alone in the vehicle but we just don't know, again, where his ties or his network is so we ask that any members of the public be on the lookout for anyone that matches this man's description," Lee said during Sunday's press conference.
But Alex Clemens, the founder of San Francisco's Barbary Coast Consulting, told the Gate that Chamberlain was known within local political circles and had worked doing social media for years on various campaigns.
"It's a small pond, and people in the industry tend to know each other," Clemens said.
"You don't survive in the very high stakes world of San Francisco politics without being competent," Clemens added to KTVU. "I'm worried about the guy. I'm hoping this ends without anybody getting hurt. I'm flabbergasted that this seems to be taking place," he told the Chronicle.
Others familiar with the suspect say they were surprised to hear that Chamberlain is wanted by the FBI and considered armed and dangerous.
"When I heard one of my business partners text me about this (manhunt), I thought he was joking," acquaintance Mark Mosher told the Gate.
"He's a nice guy," former supervisor Brooke Went told the Associated Press.
Yet others, the Gate acknowledged, saw a change in the way Chamberlain acted in recent months, particularly after he was left go from a San Francisco sports marketing company last November. After then, a connection through that company told the paper, Chamberlain "got weird."
"The thing is, there was a lot of strange behavior since November," the acquaintance, 32-year-pd Randy Bramblett, told the Gate. "He stopped answering his phone. I think he became an extreme introvert."
Online, however, Chamberlain appears anything but introverted: in social media profiles he describes himself as a "communications hack" and "political junkie," and his Twitter account — which he's maintained since October 2008 — posted dispatches as recently as Friday.