4.2 magnitude earthquake jolts West LA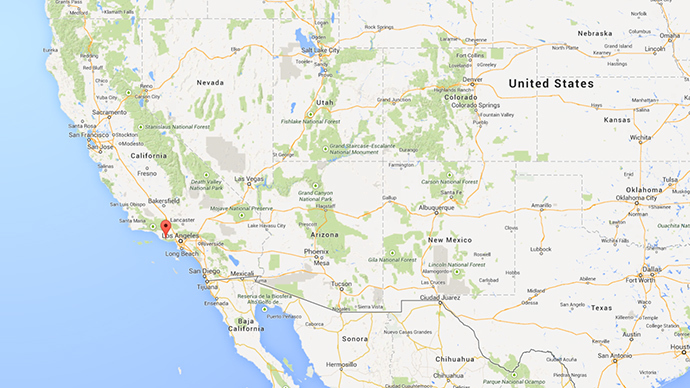 An earth tremor that took place in a densely populated area west of Los Angeles on Sunday evening set on alert the seaside from Malibu down to the Manhattan Beach. There have been no immediate reports about damage or people injured.
Initially, the US Geological Survey (USGS) measured the quake's magnitude at 3.8, but later revised the magnitude to 4.2. The earthquake that took place at 7:36am PDT originated from the Santa Monica Mountains, some 4 miles (6.4km) northwest of Westwood, was reported to be shallow, yet caused two aftershocks.
#earthquake again. Why can't the earth just stop partying.

— Emma Stone (@1jennxpennfan1) June 2, 2014
"It was felt by many people because it happened in a densely populated area," Dr. Lucy Jones of the USGS told KNX-AM. "But seismically it's not a big deal."
The Westwood quake felt mostly on Westside but as far east as Glendale area. USGS DYFI MAP ---> pic.twitter.com/vJUtmSmkK8

— Shelby Grad (@shelbygrad) June 2, 2014
Los Angeles Fire Department firefighters inspected the city's infrastructure and found no significant damage," LAFD spokesman Erik Scott told the AP.
According to CBS Los Angeles the earthquake was felt particularly strongly in Santa Monica, Studio Valley and Simi Valley.
"@NancyLeeGrahn: I love how the earth in LA is releasing a little quake at a time. Thank u for that."Little is good!

— Phyllis Silver (@PhyllisSilver) June 2, 2014
Back in March three members of Los Angeles City Council proposed state and federal groups to find out whether fracking process that implies hydraulic fracturing stimulation of a gas well was involved with a similar 4.4-magnitude earthquake that rattled LA on March 17.
The 4.2 quake near Westwood was 'probably an aftershock' of the Encino quake on March 17, scientist says http://t.co/PM4CGAZWFj

— Los Angeles Times (@latimes) June 2, 2014
That quake was also centered in Santa Monica Mountains, an area not seen as seismically active before.
Councilmen Paul Koretz, Mike Bonin and Bernard Parks, asked for city departments to team up with the California Division of Oil, Gas and Geothermal Resources, the US Geological Survey and the South Coast Air Quality Management District to investigate and bring report on the possibility of such a cause for a quake.