Facecrook: NSA storing your facial web images, millions intercepted daily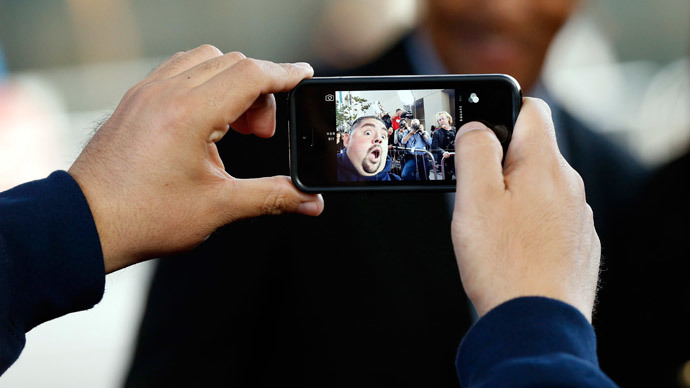 The National Security Agency is collecting millions of images of people through its international surveillance network to be implemented in a number of other facial recognition programs, according to documents leaked by Edward Snowden.
Read Snowden's comments on 9/11 that NBC didn't broadcast
Thanks to rapid advances being made in the field of facial recognition technology, the NSA is much better equipped to "exploit the flood of images included in emails, text messages, social media, video conferences and other communications," according to an article in the New York Times, co-written by Laura Poitras, who, together with Glen Greenwald, are the only two journalists to have received the leaked NSA documents.

The NSA has the capacity to intercept "millions of images per day," as well as some 55,000 "facial recognition quality images." This latest milestone in US intelligence gathering, which goes a long way to putting the final touches on the much-feared Orwellian nightmare, gives the US spy agency "tremendous untapped potential," according to the 2011 documents.

"It's not just the traditional communications we're after: It's taking a full-arsenal approach that digitally exploits the clues a target leaves behind in their regular activities on the net to compile biographic and biometric information" that can help "implement precision targeting,"noted a document dated 2010.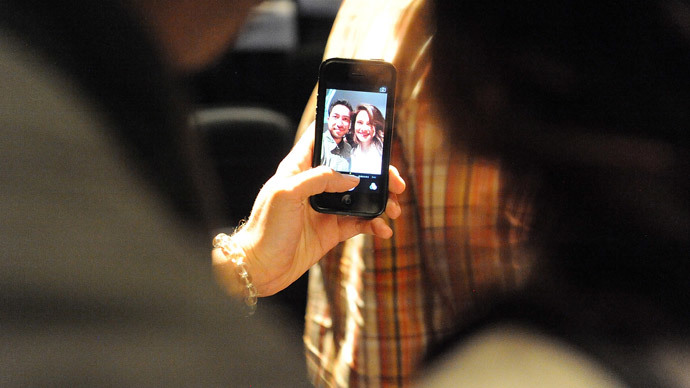 Such comments are bound to spark fears that the harvesting of facial images, much like the collection of oral and written communications, will snag innocent Americans in the vast intelligence net.

The latest revelations to be gleaned from Snowden's stash of top-secret documents prove the NSA is not just interested in collecting the meta-data from global communications, but also the images that put a face on potential terrorists and other would-be adversaries of the American government.

The NSA is unique in its ability to match images with huge troves of private communications.

"We would not be doing our job if we didn't seek ways to continuously improve the precision of signals intelligence activities — aiming to counteract the efforts of valid foreign intelligence targets to disguise themselves or conceal plans to harm the United States and its allies," said Vanee M. Vines, the agency spokeswoman.
ID databases out of the game?
Since most people have a number of photographs taken of themselves for identification purposes, the question arises as to how much reach the NSA has in acquiring peoples' facial images.

According to Vines, the NSA does not access driver's licenses or passport photos of Americans, but refused to say whether the agency had access to the State Department's photo archive of foreign visa applicants. She also declined to say whether the spy agency collected photographs of Americans from social media sources, like Facebook and Instagram, which would not be a difficult task considering that millions of people willingly post 'selfies' to the web.

Moreover, the report claimed that one of the agency's most intense efforts to acquire facial images is through a program dubbed Wellspring, which "strips out images from emails and other communications, and displays those that might contain passport images."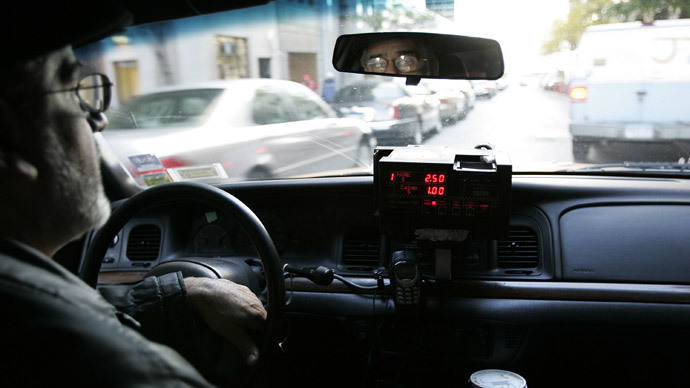 Because images are considered a form of communicational content, the NSA is required to get court approval for collecting facial images of Americans, just as it is required to read emails or listen in on phone conversations, an NSA spokeswoman was quoted in the Times article as saying.
However, exceptions may be made in the event
"an American might be emailing or texting an image to someone targeted by the agency overseas,"
it said.
Human rights and civil liberty groups are expressing concern that the power of the technology, in the hands of government and corporate officials, could have a disastrous impact on privacy.
"Facial recognition can be very invasive,"
Alessandro Acquisti, a researcher on facial recognition technology at Carnegie Mellon University in Pittsburgh, told the paper.
"There are still technical limitations on it, but the computational power keeps growing, and the databases keep growing, and the algorithms keep improving."
Harvesting on video conferences
The NSA facial recognition program made tremendous headway in 2010 when it successfully matched images from two separate databases, one in the NSA database code-named Pinwale, and another in the government's primary terrorist watch database, known as Tide, the NSA files revealed.

That technical breakthrough led to an "explosion of analytical uses" for the agency.

The NSA has since brought on board "identity intelligence" analysts whose job it is to match the facial images with other records about individuals to build broad portfolios of intelligence targets.

The full depth of the image-collection program is daunting in that it has developed sophisticated methods of integrating facial recognition programs with numerous other databases.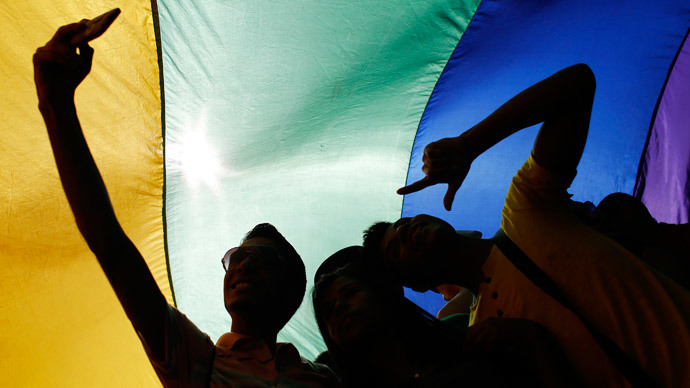 "It intercepts video teleconferences to obtain facial imagery, gathers airline passenger data and collects photographs from national identity card databases created by foreign countries, the documents show,"
the files revealed.
They also show that the NSA was attempting to infiltrate such databases in Pakistan, Saudi Arabia and Iran.
Aside from its own programs, the NSA partially relies on commercially available facial recognition technology, including from PittPatt, a company owned by Google, the leaked files show.
Geo-positioning does matter
But the power of facial recognition technology apparently goes beyond the collection of faces, and includes geographic points photographed from satellites.

One leaked file shows photographs of several men standing near a waterfront dock in 2011. Through the use of the recognition technology, the NSA was able to match their surroundings to a satellite image of the same dock taken about the same time.

The document said the photograph showed a militant training facility in Pakistan.

Meanwhile, US law remains surprisingly flimsy in terms of the protections it offers Americans when it comes to their images.

"Unfortunately, our privacy laws provide no express protections for facial recognition data," said Senator Al Franken, Democrat of Minnesota, in a letter in December to the head of the National Telecommunications and Information Administration.

News of the NSA's 'facial-mining' techniques echo earlier leaked information, reported in February, that Britain's spy agency GCHQ, in direct cooperation with the NSA, intercepted and stored the webcam images of millions of internet users not suspected of terrorism or other criminal behavior.

GCHQ records between 2008 and 2010 reveal a surveillance program, codenamed Optic Nerve, harvested still images of Yahoo webcam chats and stored them on databases, the Guardian reported.

"In one six-month period in 2008 alone, the agency collected webcam imagery – including substantial quantities of sexually explicit communications – from more than 1.8 million Yahoo user accounts globally," the paper reported.
You can share this story on social media: