Data brokers collecting billions of details to profile Americans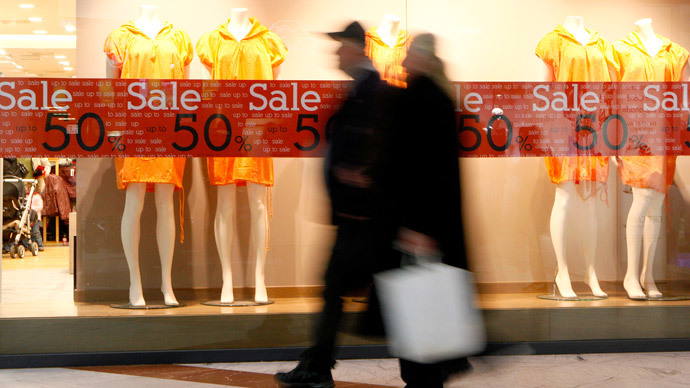 Billions of individual tidbits about American consumers are being collected and used by a handful of data brokers, a new report reveals, and the Federal Trade Commission says Congress can do something about it.
The FTC reviewed nine of these companies for the report released on Tuesday this week — Data Brokers: A Call for Transparency and Accountability — and while they fell short of finding any evidence of illegal activity, the five-person panel of commissioners responsible for the analysis unanimously concluded that United States lawmakers should consider introducing privacy legislation to ensure Americans are aware of what and how their personal info is being used.
According to the 110-page study, brokers Acxiom, CoreLogic, Datalogix, eBureau, ID Analytics, Intelius, PeekYou, Rapleaf and Recorded Future are likely accumulating and selling for more information about US consumers than the American public realizes. These companies collect details about online transactions and other purchases, then place consumers in specialized groups where products and services can be narrowly targeted towards key demographics.
As Craig Timberg noted for the Washington Post, however, data broker companies are anything but vague when it comes to grouping these details.
"With potentially thousands of fields, data brokers segment consumers into dozens of categories such as 'Bible Lifestyle,' 'Affluent Baby Boomer" or 'Biker/Hell's Angels,'" Timberg learned from the study. "One category, called 'Rural Everlasting,' describes older people with 'low educational attainment and low net worths.' Another, 'Urban Scramble,' includes concentrations of Latinos and African Americans with low incomes. One company had a field to track buyers of 'Novelty Elvis' items."
"The extent of consumer profiling today means that data brokers often know as much — or even more — about us than our family and friends," FTC Chairman Edith Ramirez said in a statement this week. "It's time to bring transparency and accountability to bear on this industry on behalf of consumers, many of whom are unaware that data brokers even exist."
Indeed, the commission's report contains a call for action from congressional lawmakers, who the FITC is urging to open up the little-known world of data brokerage so more Americans are aware of how companies are building intricate, all-too-specific profiles about their interests and likes.
"Although consumers benefit from data broker practices which, for example, help enable consumers to find and enjoy the products and services they prefer, data broker practices also raise privacy concerns," the FTC noted in their report.
According to the study, the amount of personal details collected by some of these brokers is astounding. Just one agency alone, for example, "holds information on more than 1.4 billion consumer transactions and 700 billion data elements," the study found, "and another adds more than 3 billion new data points to its database each month."
"[T]he Commission unanimously renews its call for Congress to consider enacting legislation that would enable consumers to learn of the existence and activities of data brokers and provide consumers with reasonable access to information about them held by these entities," the commission wrote. "The specific legislative recommendations made by the Commission reflect high-level principles drawn from the findings of this study, the Commission's previous work in this area, and the ongoing public debate about data brokers."
They FTC isn't exactly alone in wanting that accomplished, either. In January, Senate Judiciary Committee Chairman Patrick Leahy (D-Vermont) reintroduced a bill intended to force businesses to adopt stronger data privacy standards. Another, introduced by Senate Committee on Commerce, Science and Transportation Chairman Jay Rockefeller (D-West Virginia) that same month, would mandate that the FTC issue security standards for companies that manage personal details like the data collected by brokers.
But according to the FTC, time is of the essence: as the US government fails to consider proposed legislation that would safeguard this data — or at least provide some level of protection—the amount of information collected by these companies continues to surge.
Since the 90s, the report reads, "data broker practices have grown dramatically, in both breadth and depth, as data brokers have expanded their ability to collect information from a greater number of sources, including from consumers' online activities; analyze it through new algorithms and emerging business models; and store the information indefinitely due to reduced storage costs."
"Despite the Commission's past recommendations, lack of transparency and choice remain a significant source of concern about this industry," the panel wrote.
"The amount of behavioral data collected and how it is used are hidden from the very consumers who are tracked and analyzed," Chairwoman Ramirez said in an interview published on Wednesday by AdWeek. "That is not a long-term recipe for success, reflected by the numerous surveys showing consumer unease with tracking."
"The aim of the report is to shed some light and illuminate the practices of data brokers because it is an industry that has been operating in the dark," she told AdWeek. "It's important for everyone to see what is happening."