​Santa Cruz becomes first California county to ban fracking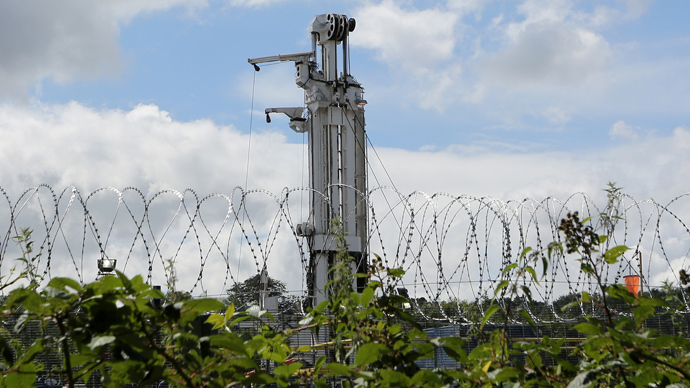 Santa Cruz County has become the first county in California to implement a "permanent" ban on hydraulic fracturing, or fracking, in addition to all other onshore oil and gas development.
The county's Board of Supervisors voted 5 to 0 on Tuesday to pre-emptively outlaw fracking in the county.
"Some would say this is a symbolic gesture," said Supervisor Bruce McPherson, according to KQED. "But I think it's a message that needs to be sent out and listened to, especially on our quality of life and particularly about the impact it might have on our water supply, whether it occurs inside this county or in adjacent counties."
The fracking process entails blasting fissures in rocks thousands of meters under the earth with water and sand to release trapped deposits of oil and gas. Injection wells used to dispose of highly-toxic fracking wastewater have contributed to heightened earthquake activity across the nation. The wastewater - riddled with hazardous and often undisclosed chemicals and contaminants - has been linked to a hostofhuman and environmentalhealthconcerns.
A recent study found that some of the most drought-ravaged areas of the US are also heavily targeted for oil and gas development using fracking, which exacerbates water shortages. In California, 96 percent of new fracking wells were found to be located in areas where competition for water is high.
A drought emergency for the entire state - which has traditionally dealt with water-sharing and access problems - was declared in January. The city of Santa Cruz instituted mandatory water rationing for residents last month.
The Santa Cruz County Board originally voted to enact a 10-month moratorium on fracking and oil and gas development last September.
While Santa Cruz is the state's first county to ban fracking, the counties of Butte, Mendocino, Monterey, Santa Barbara, San Benito, and Orange are all considering their own bans or moratoria, according to Food and Water Watch.
Many California cities have acted to prohibit the practice. Beverly Hills recently became the first city in the state to pass an outright ban, while Los Angeles and Culver City may soon follow suit.
Meanwhile, a California state bill that would ban fracking – until there is more scientific consensus on its safety – is in limbo, as the legislation was moved on Monday to the Appropriations Committee suspense file.
In May 2013, New Mexico's Mora County became the first county in the nation to ban fracking.
According to Food and Water Watch, a total of 419 local measures against fracking have been passed in the US.
You can share this story on social media: