Mother of mentally ill vet who 'baked to death' in jail cell suing New York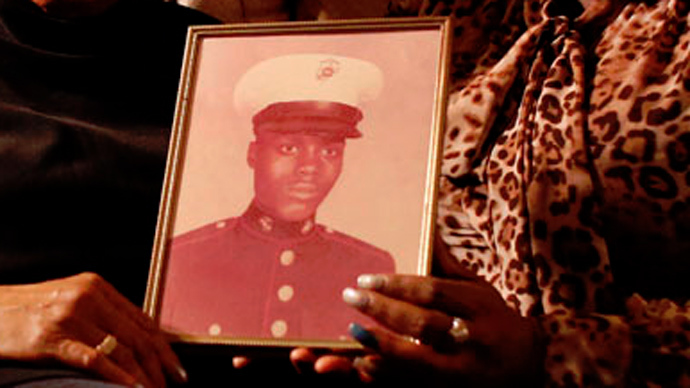 The mother of a mentally ill inmate who baked to death in an overheated New York City jail cell earlier this year now says she will seek $25 million by way of a wrongful death lawsuit.
On Friday, the Associated Press reported that the woman, Alma Murdough, plans to soon file suit against the city of New York
Her son, 56-year-old Jerome Murdough, was found dead in a 100-degree Rikers Island jail cell in February. He had been arrested on Feb. 7 on a misdemeanor trespassing charge, the AP reported, and was unable to make $2,500 bail.
Eight days later, jailers found him near the foot of his bed with "a pool of vomit and blood on the floor," according to court documents filed last month in a separate case, AP's Jake Pearson wrote.
According to that filing, Mr. Murdough had an internal body temperature of 103 degrees four hours after he was discovered unresponsive in his cell.
"He basically baked to death," a city official told Pearson back in March.
"The medical examiner's office said an autopsy was inconclusive and that more tests were needed to determine Murdough's exact cause of death," the journalist noted at the time. "But the officials, all with detailed knowledge of the case, say initial indications from the autopsy and investigation point to extreme dehydration or heat stroke."
Now two months later, attorneys for the man's mother say a lawsuit against the city is imminent. One lawyer, Derek Sells, told the AP that he will order the city to hold on to all communications related to Murdough's stay at Rikers and his subsequent death, and is expected to provide more details during a Friday afternoon news conference.
A notice of claim filed by Sells on behalf of Murdough's 75-year-old mother suggested they planned to sue New York City by causing the man's death due to careless and negligence on the part of Department of Correction employees.
"This case involves a tragic incident and we will review the lawsuit and respond accordingly," Nick Paolucci, a spokesman for the city's law department, told the AP.
Previously, Murdough's mother told the AP that she had not heard of her son's death until being reached by the news wire nearly a month after he passed.
"He was a very lovely, caring guy," she recalled of her son, who grew up in Queens and later joined the US Marine Corps.