FBI agent who fatally shot Todashev has violent past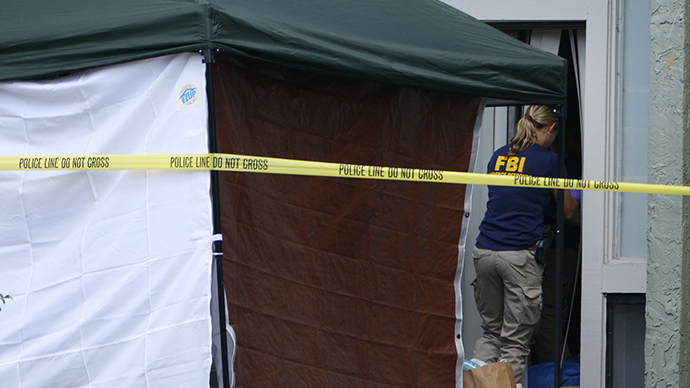 The federal law enforcement agent who fatally shot a 27-year-old acquaintance of suspected Boston Marathon bomber Tamerlan Tsarnaev last year has been linked to other violent outbursts while on the job, according to the Boston Globe.
A report published by the Globe on Wednesday this week suggests that the Federal Bureau of Investigation officer who fatally shot the friend, Ibragim Todashev, during an investigation into Tamerlan and his brother last May has previously been the subject of new fewer than two police brutality lawsuits and four internal affairs investigations.
Although the FBI has refused to name the officer who shot Todashev during a May 22, 2013 interrogation at the man's Florida home, Globe journalist Maria Sacchetti wrote this week that an improperly redacted federal report, interviews with sources and multiple government records leave the paper to believe Aaron MacFarlane, 41, is responsible for the shooting death.
"McFarlane's full name and birth date on records in Massachusetts and New Hampshire match that of the Oakland [California] police officer who was involved in several controversies during his four years with that police force," Sacchetti wrote Wednesday.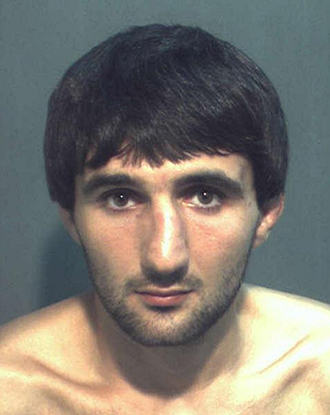 Along with two state troopers, an FBI agent now presumed to be MacFarlane grilled Todashev last spring for details about his relationship with Tamerlan Tsarnaev — the 26-year-old Chechen who died during a shootout with police in April 2013 amidst a major manhunt across the greater Boston area for two men thought to be responsible for killing three and injuring hundreds at the annual footrace earlier that month. Tsarnaev's younger brother, Dzhokhar, was later apprehended and remains in federal custody.
Authorities say Todashev befriended the late Tsarnaev brother while living in Boston and agreed to cooperate with the FBI's investigation as officials narrowed in on the brothers last year. During the May 22 interrogation, however, he reportedly turned violent and lunged towards officials, prompting shots to be fired.
This past March, a Florida prosecutor concluded that the FBI agent was justified in firing at Todashev. New details, however, suggest that the office responsible for the shooting death had anything a far from spotless past as a police officer.
"McFarlane had worked at the troubled Oakland department from 2000 to 2004, during the biggest police corruption scandal in the city's history," Sacchetti wrote, and later pleaded the Fifth to avoid incriminating himself during testimony related to the probe. Later, Sacchetti added, he spoke to the court after receiving immunity, though he believed he played no part in the larger scandal.
Speaking to the Globe, however, prosecutor David Hollister said, "I think on its face, Officer McFarlane should probably have some concerns about whether or not he violated Section 118.1 of the Penal Code in filing a false police report."
Later, the Oakland Police Department settled to the tune of $22,500 to resolve a lawsuit filed against McFarlane and another officer alleged to have beaten a man while on patrol.
"Oakland police would not divulge the outcome of the internal affairs investigations, saying it was confidential," Sacchetti wrote.
McFarlane, Sacchetti added, retired from the Oakland Police Department on medical disability and is collecting an annual, lifetime pension of more than $52,000. Nevertheless, soon after he joined the ranks of the FBI and reportedly fired the fatal shot that killed Todashev at the end of an hours-long interview last May.
Dzhokhar Tsarnaev — the younger brother of the slain suspected bomber—will be tried later this year for his role in the April 15, 2013 bombing. If found guilty, prosecutors said they will seek the death penalty.