Oklahoma governor orders review of botched execution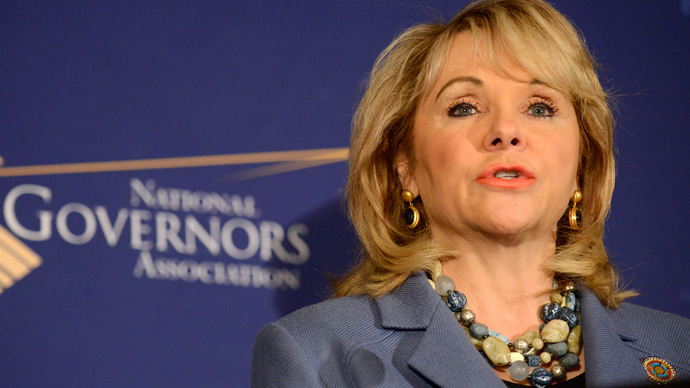 Oklahoma Gov. Mary Fallin called for an independent review of the state's execution protocols Tuesday night after the butchered execution of an inmate on death row. She also issued a stay in the execution of a second inmate.
"I believe the legal process worked. I believe the death penalty is an appropriate response and punishment to those who commit heinous crimes against their fellow men and women," the Republican governor said at a press conference Tuesday night. "However, I also believe the state needs to be certain of its protocols and its procedures for executions, and that they work."
Clayton D. Lockett, 38, was scheduled to be executed at 6pm local time Tuesday with a combination of lethal drugs, details of which were kept secret despite a flurry of court challenges and commentary from Oklahoma lawmakers in the weeks leading up to Lockett's death. The state said in advance it would use a combination of the sedative midazolam, the muscle relaxer pancuronium bromide, and potassium chloride in the lethal injection procedure.
But the execution by lethal injection soon went wrong. The execution officially began at 6:23pm, but was cancelled because Lockett was still moving at 6:37 and looked up to say, "Something's wrong."
Department of Corrections officials said at a press conference immediately following the would-be execution that Lockett had blown a vein and that they are not sure where the drugs went in his body, or how much of the injection his body absorbed. Lockett died of a heart attack moments after his convulsion began.
The independent review will look into Lockett's cause of death, whether or not the Department of Corrections followed the current protocol for executions and develop recommendations to improve execution protocols for the Department of Corrections, Fallin said at the press conference. Department of Public Safety Commissioner Michael Thompson will head up the investigation, which will also employ an independent pathologist to determine the cause of death.
Lockett was convicted of the 1999 kidnapping, rape and murder of a 19-year-old woman, who had been buried alive, MSNBC reports. Charles Warner, who was also scheduled to be executed Tuesday night, was convicted of raping and killing his girlfriend's 11-month-old daughter in 1997. Fallin granted Warner a stay of execution until at least May 13.
"I have not given Commissioner Thompson a deadline to complete the review. If he has not completed the review by May 13, an additional stay will be issued at that time," Fallin said. "If there are adjustments that he needs to make or that need to be made to the state's execution protocols, those adjustments will be made."
She went on to add, "Charles Warner also had his day in court. He committed a horrible crime: physical abuse, rape and murder of an 11-month-old baby. His fellow Oklahomans have sentenced him to death, and we expect that sentence to be carried out as required by law."
You can share this story on social media: