NYC judge obliges internet providers to disclose foreign emails to US govt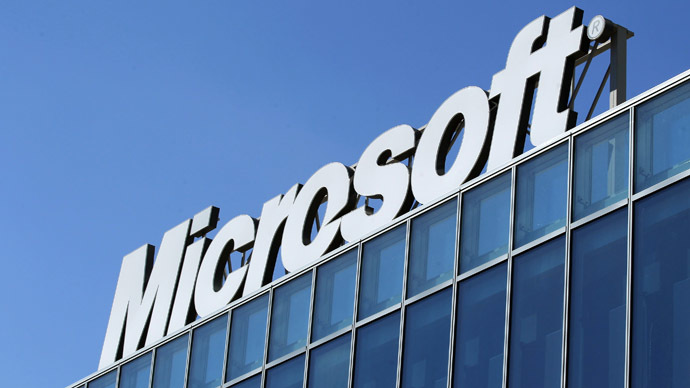 A US federal judge in New York has ordered Microsoft to turn over their customers' emails and other digital content to law enforcement agencies, even in case the data is being stored on servers physically overseas.
New York Magistrate Judge James Francis does not question the cosmopolitan power of a valid search warrant issued by a US law enforcement agency. In a first-of-a-kind court ruling Friday, the judge created a precedent that no US internet provider, be it Microsoft or Google or another company, can refuse an official demand to share foreign clients' private data, Reuters reported.
The initial search warrant was issued last December in regards of one of Microsoft's clients who stored his data on a server run in Dublin, Ireland. An undisclosed US agency sought information that could be found in the person's email, such as the customer's name, credit card numbers or bank account used for payment.
Once Microsoft found out that target's account was hosted on an Irish server, it refused to comply, pointing out that the US search warrants could not be extended overseas.
But Judge Francis disagreed with the notion, claiming that unlike a "traditional" search warrant, a warrant seeking digital content is regulated differently, in accordance with the Stored Communications Act federal law.
Judge Francis called an email information warrant a "hybrid" one, because while it is issued as an ordinary search warrant, it could be executed as a subpoena for documents.
According to US law, a recipient of subpoena must provide the requested information no matter where it is stored.
The judge explained that in case American law enforcement follows a standard legal procedure and files a request to a foreign government for sharing data, "the burden on the [US] government would be substantial, and law enforcement efforts would be seriously impeded."
Microsoft disagreed with the decision, pointing out in a statement that "a US prosecutor cannot obtain a US warrant to search someone's home located in another country, just as another country's prosecutor cannot obtain a court order in her home country to conduct a search in the United States," the company said.
"We think the same rules should apply in the online world, but the government disagrees," said Microsoft, which recently promised its foreign customers it would never agree to such requests.
The company promised to "assert available jurisdictional objections to legal demands when governments seek this type of customer content that is stored in another country," Microsoft's general counsel Brad Smith posted in the company's blog.
Microsoft stressed it intends to seek re-examination of the case in a federal district court.
"We respect the critical role law enforcement plays in protecting all of us," Microsoft said, adding that it is not trying to "frustrate any government investigations" and that the US government "should be able to obtain evidence necessary to investigate a possible crime."
"We just believe the government should have to follow the processes it has established for obtaining physical evidence outside the United States," the statement said.
You can share this story on social media: